Neobyčajné účinky produktu Dermacol Make-up Cover objavili blogerky / blogeri po celom svete. Pozrite sa na ich recenzie.
---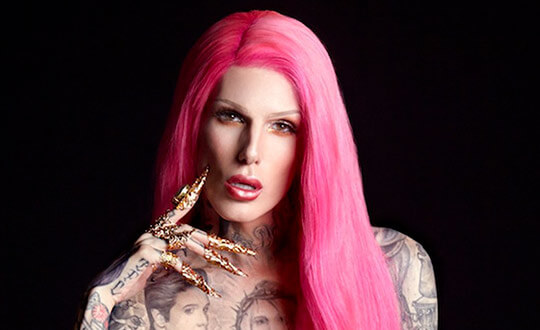 Jeffreestar
"Skvelé! Hyperpigmentácia je preč. Používam len dve kvapky na celú tvár. To je neskutočné! Toto je naozaj ten najsilnejšie krycí make-up!"
Pozrieť video »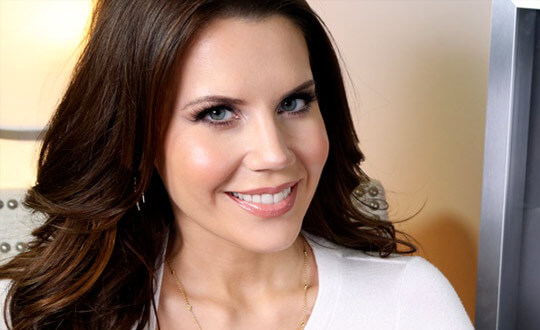 Tati
"Som skutočne nadšená. Mám z neho dobrý pocit. Je veľmi matný. Moja pleť je úžasná. Tento make-up zakryl všetko – pehy aj pigmentáciu. Mám z neho veľkú radosť."
Pozrieť video »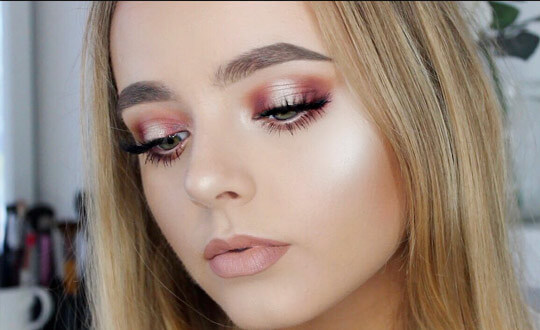 Conagh Kathleen
"Som nadšená! Je neuveriteľne silne krycí a ľahko sa nanáša. Obsahuje 50 % pigmentov, čo je veľa. To z neho pravdepodobne robí tú pravú zbraň na nedostatky pleti, to môžem potvrdiť. Ak máte pleť náchylnú na akné, ktoré je veľmi ťažké zakryť, podľa mňa bude pre vás tento make-up úplne ideálny."
Pozrieť video »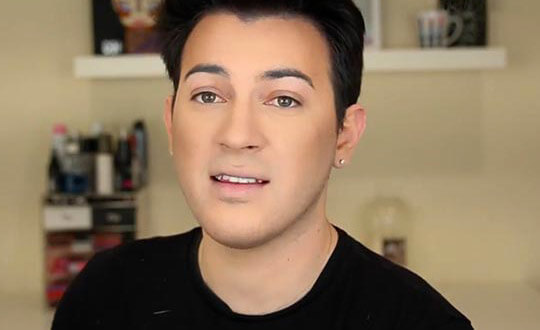 Manny Mua
"Farebné rozdiely na mojej koži sú preč. Je veľmi intenzívny. Je to jednoznačne ten najsilnejší krycí make-up, aký som kedy použila."
Pozrieť video »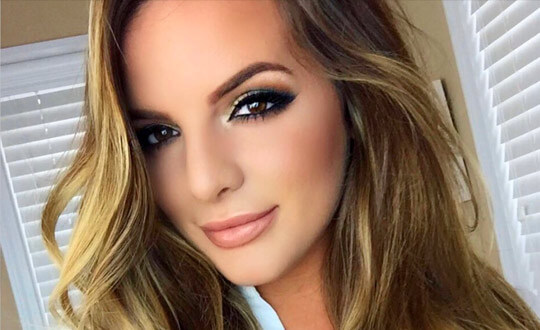 Casey Holmes
"Skvelé! Je to rozhodne silne krycí make-up a na pleti vyzerá naozaj dobre. Som nadšená! Musím sa priznať, že Make-up Cover milujem."
Pozrieť video »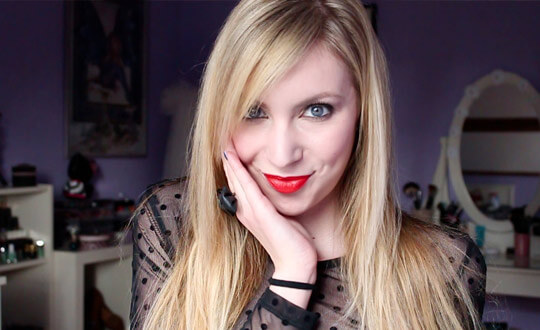 KissAndMakeup01
Táto talianska bloggerka vyskúšala nielen Make-up Cover, ale objavila krásu aj ďalších produktov Dermacol.
Pozrieť video »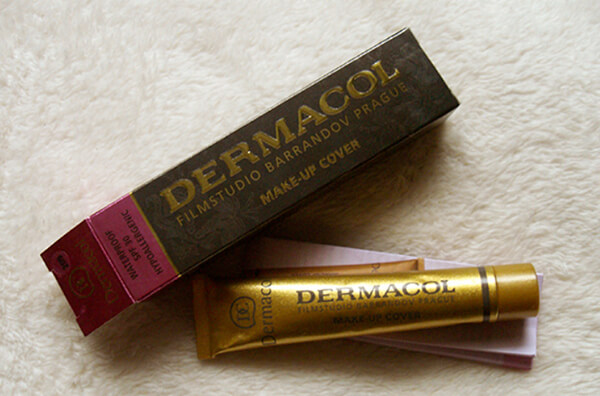 Stray Alley
"Lepší make up som ešte nevyskúšala! Naozaj má úžasnú kryciu schopnosť, stačí úplne máličko, pretože má veľmi tuhú konzistenciu (myslím, že ho tak skoro neminiem) a zakryje všetko."
Pozrieť video »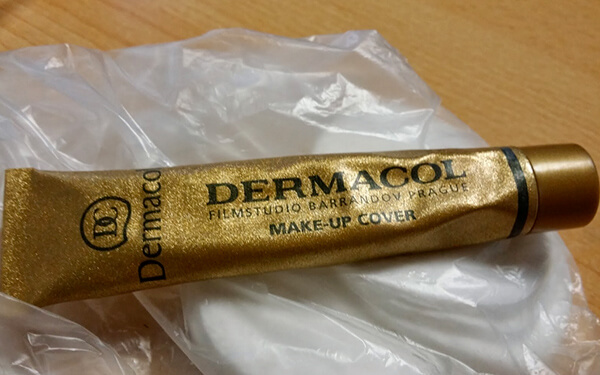 Suzzie world
"Na pokrytie tváre stačí naozaj malé množstvo. Make up dokonale kryje-zakryje naozaj všetko. Od akné až po kruhy pod očami." 
Pozrieť video »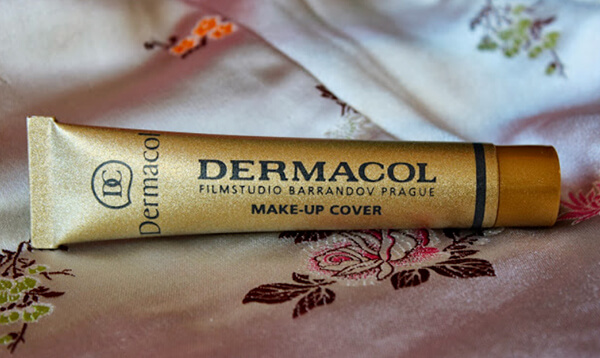 My new beauty book
"Najviac som sa bála, aby nepôsobil na pleti umelo a nebol príliš viditeľný. Nič z toho sa však nekonalo, pretože na želané krytie mi stačí úplne tenká vrstva, takže výsledok je veľmi prirodzený. Krytie je zatiaľ najvyššie zo všetkých korektorov, ktoré som mala doteraz možnosť vyskúšať."
Pozrieť video »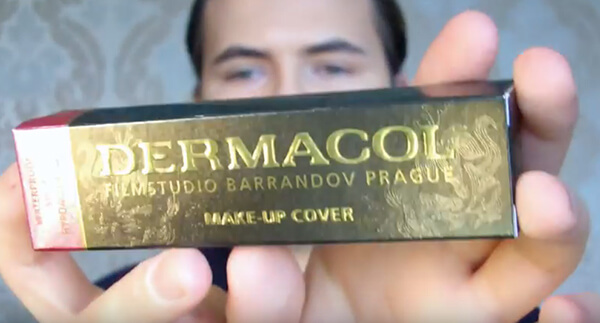 LB Haute Fashion Lukáš Balocký
" Ja som tento make-up využíval počas súťaže v líčení. Mal som modelku s krásnou pleťou, no keď som jej dal tento make-up v hrubšej vrstve vyzerala ako vyretušovaná bábika z časopisu."
Pozrieť video »
---
Dermacol Make-up Cover sa predáva vo viac ako 60 krajinách na celom svete a pomáha ľuďom už viac ako 50 rokov, a toto hovoria jeho užívatelia:


"I bought this Dermacol Make-up Cover without having any tattoo's what so ever, the reason I purchased this was to cover the spider veins on my ankles, WORKED LIKE A CHARM!!  You should include that in your marketing because it works! Thank you!"
Kerry Sue Blogna
"Dear Ladies & Gentlemen, yesterday we tested one of your great products: The Make Up Cover. This is FANTASTIC!"
Andrea Mayr - maske, Berlin – GERMANY
"I just purchased your high coverage foundation Dermacol Make-up Cover, and I absolutely love it!!! I have reviewed it on many of my social medias, I have so many people asking about it, wanting to try it, and would love to try more if your products! So if you'd like to partner with me, I'd gladly review more!"
Brianna Mills
"Good morning, I bought the Dermacol Make-up Cover in two shades – 207 and 211. The 211 is wonderful."
Michael J. Richards, New York
"Dear Sir or Madame, ever since we live in the "internet age" spreading news about a great product has become as easy as nothing. A few weeks ago I came across your product the dermacol Make-up Cover foundation. I was very impressed by the videos I saw on YouTube so I had to get my hands on one of these "miracle eraser of imperfections". I tried it and I'm more than impressed by this product. Since I have acne prone skin and a lot of imperfections going on, I was looking for something that would cover up all the pimples and redness on my face.  Your product works wonders!! I tried almost every single foundation that exists on this planet for covering up my imperfections, none worked as good as Your product did."
Zejnep Labjani, Macedonia
"Hello there I am so excited to see this brand. I have purchased a 222 Dermacol Make-up Cover foundation and am loving it."
Joanne V Coleman - Make Up Artist
"Sincere thanks. My wife loves your Make up cover. Will pop down to Mongkok get her a restock. The last one she ordered from a friend in USA."
Martin Oxley
"You have changed my life with this foundation Dermacol Make-up Cover. I was wondering if it would really cover and afraid of changing my normal routine of bb cream, concealers, liquid foundation etc. All I can say is wow!! I'm 43 and suffer from acne and discoloration. And yesterday I was at my doctors and was told I look 10 years younger wearing your foundation ???? so thank you again for not making impossible to buy "price wise" and so widely available. Sincerely, Melody Kelly"
Melody Kelly 
"Hi, this is Makayla White and I've just recently bought some Dermacol Make-up Cover and it is amazing. I've struggled with awful acne for years and I've been bullied for it. The makeup cover completely covered all my acne and made my skin look porcelain. I'm so glad I discovered this brand it's truly changed my life. I look forward to trying your other products. Thank you!"
Makayla White 
"I absolutely love this Dermacol Make-up Cover. My job requires me to dress up and I have a tattoo on my leg so I would never wear a dress or dress suit.  I purchased this product with some hesitation but I am ecstatic at the results. Thank you so much!" 
cmshepherd75
Ďakujeme
za cenné informácie.

Váš Dermacol team
Chyba
musíte potvrdiť, že nie ste robot, a vyplniť všetky povinné polia