2019-01-21 02:00:00
DERMACOL, a.s.
https://www.dermacolmake-upcover.com/images/blog/17-clanek.jpg
Dermacol - Redakce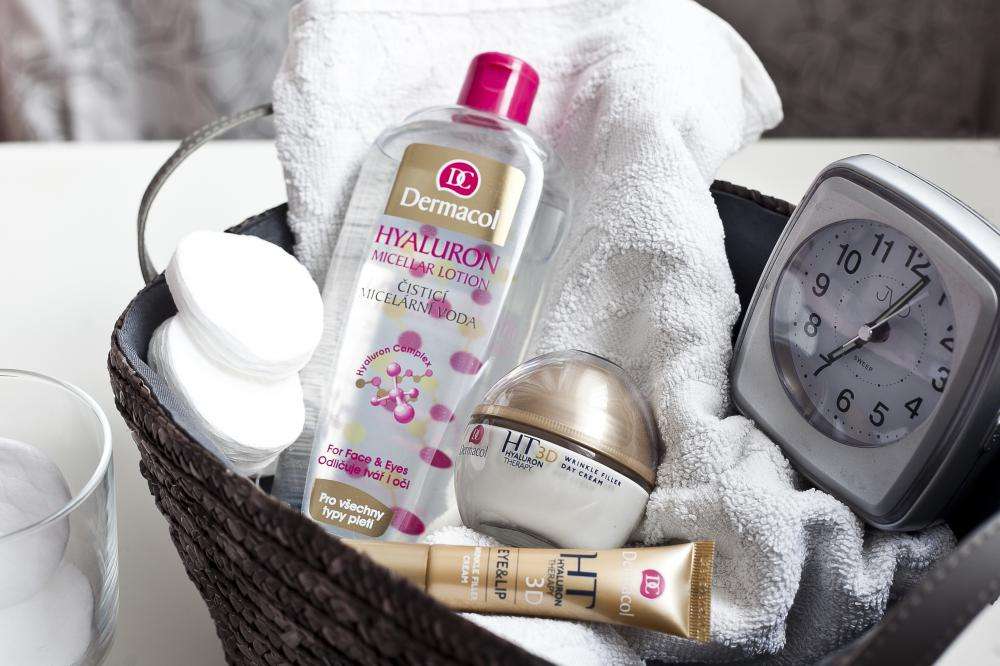 Whether you use make-up or you are happy without any decorative cosmetics, you should take care of your face at every stage of your life, both in the morning and in the evening. What should a morning skin care routine look like and why is it good to have one?
Although you may think that morning skin cleansing is a waste of time, it is as equally important as your evening routine. Your skin produces sebum over the night, and it gets mixed with surface dust and sweat. The morning routine must always begin with gentle cleansing using a micellar lotion, which will remove any impurities and help your moisturizer be absorbed better. Use a cotton round to cleanse your face. Start with your eyes and lips and then continue with the rest of your face, neck and lower neck. If you use a micellar lotion, you should rinse your face with water or spray it with a refreshing rose face water. The 3D Hyaluron Therapy Micellar Lotion also contains hyaluronic acid, which will keep your skin moisturized. It easily removes even waterproof make-up so you can use it any time to remove waterproof mascara or foundation.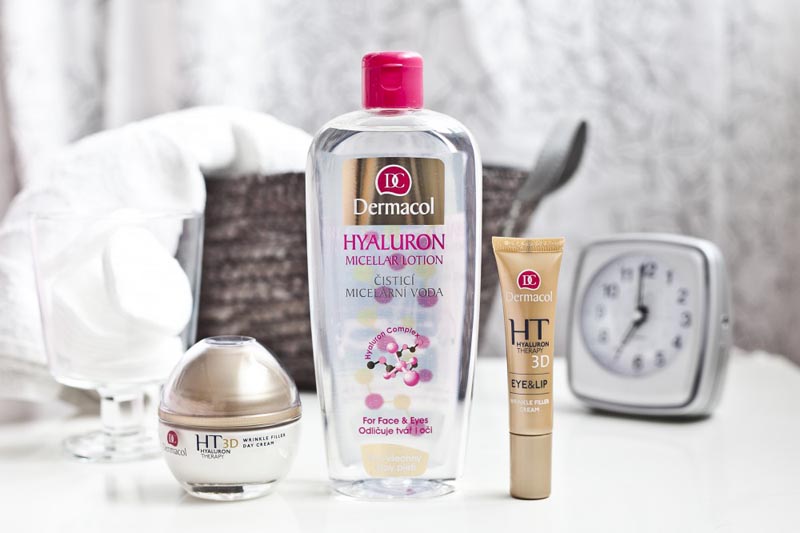 Once your skin is completely clean, always apply a day cream to moisturize and nourish your skin and make it easier to apply your make-up. If you are at the age when the skin loses its ability to regenerate, it is a good idea to incorporate a lifting cream into your daily routine. The Dermacol portfolio includes the 3D Hyaluron Therapy lifting line that is recommended from the age of 30. The 3D Hyaluron Therapy Wrinkle Filler Day Cream contains pure hyaluronic acid spheres, a seaweed extract and a strong lifting complex which helps restore the 3D structure and density of your skin, fills in wrinkles, increases collagen and elastin formation and provides daylong hydration and freshness to your skin. SPF 15 protects your skin against sun. Do not forget to pay extra attention to the area around your eyes where, unlike other areas, your complexion is extremely fine and sensitive. Therefore, it is advisable to use special eye creams whose composition is suitable even for the sensitive skin around your eyes. With an eye cream, your foundation or concealer that you use to cover the dark circles under your eyes will not build up in the fine lines around your eyes. The 3D Hyaluron Therapy line also includes a night cream, a moisturizing mask, a cleansing oil and a cleansing cream for evening make-up removal and skin cleansing.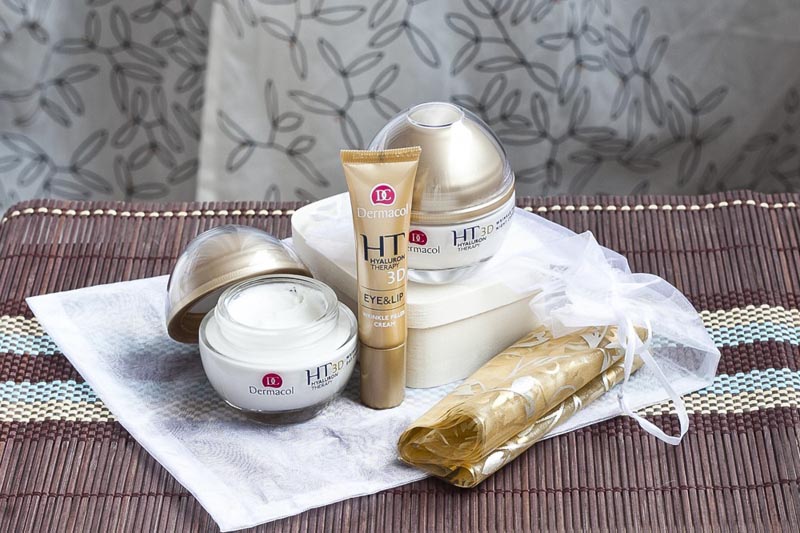 Your skin will reward you for this daily morning routine with a glowing and healthy-looking appearance. Remember that make-up always applies better to moisturized and nourished skin because it adheres better and your skin looks healthy and natural.