2019-08-02 14:35:00
DERMACOL, a.s.
https://www.dermacolmake-upcover.com/images/blog/390-clanek.jpg
Dermacol - Redakce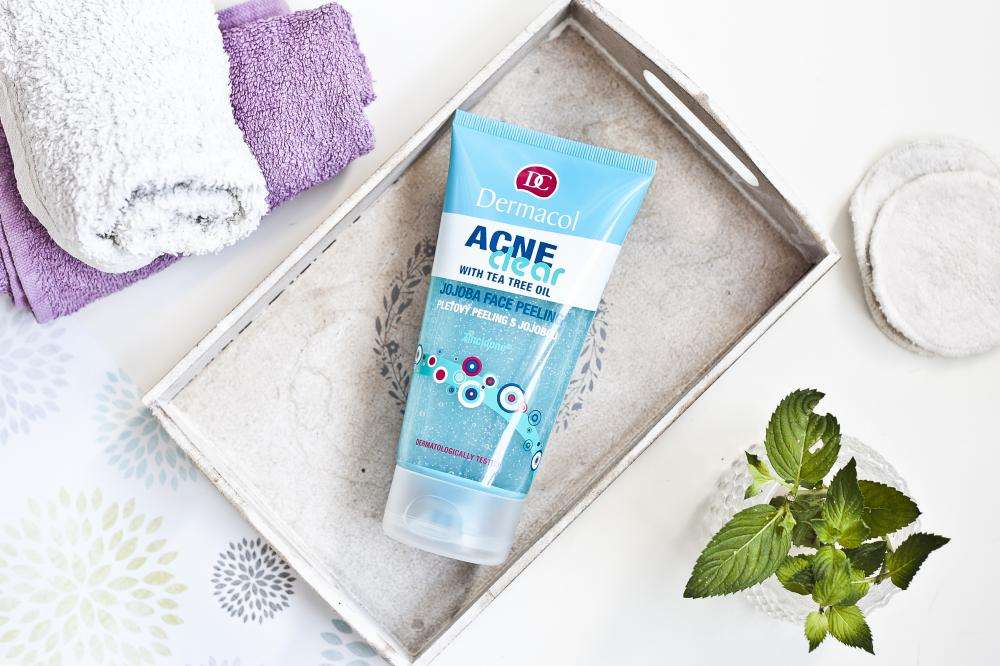 What are some tips for beautiful skin from Dermacol's make-up artists? Healthy and clean skin. We should always pay special attention to make-up removal and our daily morning and evening skin cleansing. What products should we choose to thoroughly cleanse our skin and why should we not forget about face peeling?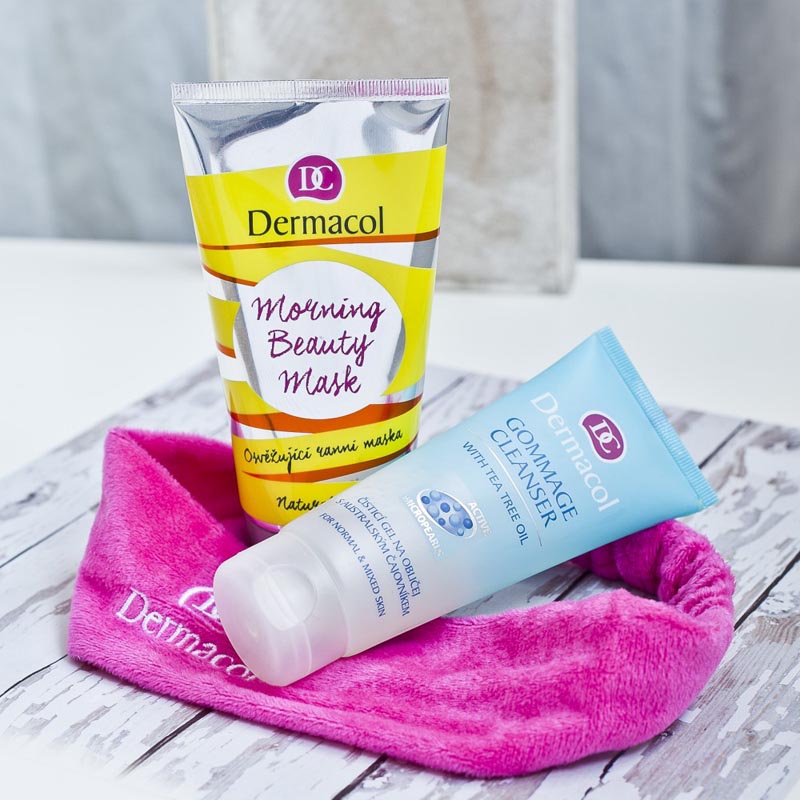 Beautiful, clean and moisturized skin is the cornerstone that determines not only our overall skin conditions, but also the final effects of our make-up. Dermacol's make-up artist Tomáš says that the most important thing for beautiful skin is regular care. Any make-up applied after that will only enhance the beauty of your face. Dermacol's make-up artist Silvie has a similar mantra: "Remove your make-up properly, nourish your skin properly and at least once a week enjoy a face mask." If our skin is healthy and moisturized, then our make-up will look fresh and will adhere to our skin properly.
When we talk about skin cleansing, we don't just mean removing the make-up and cleansing the skin in the evening. Remember that our everyday ritual should begin with skin cleansing. Over the night, our skin will naturally purify itself, eliminating any harmful substances, and it produces sebum. All of this must be removed from our skin in the morning before we start putting on our make-up. Try using the Morning Beauty Mask for morning skin cleansing, which will remove any impurities and excessive sebum from your skin and recharge it in just 5 minutes. Subsequently refresh your skin with the gentle Rose Water that can be used both a refreshing mist and as a light lotion.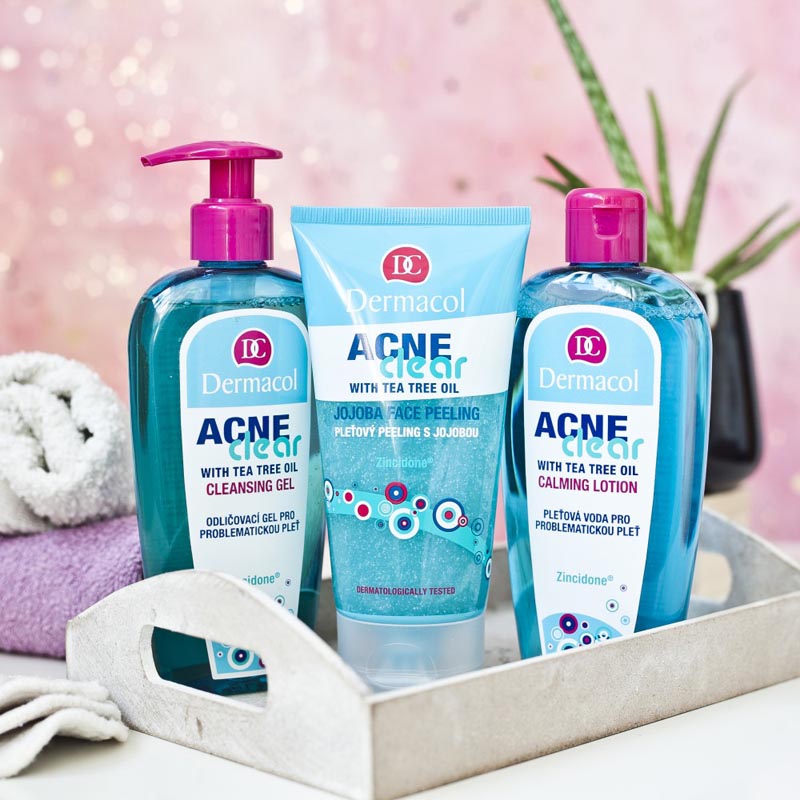 For evening skin cleansing when you remove both impurities and make-up, try the following several steps. Always start with the eyes and lips. Apply an eye and lip make-up remover onto a cotton round and remove your make-up with gentle motions. Never rub the skin of your eyes and lips with force. Then wet and rinse your face. After that, put a small amount of the Acneclear Make-up Removal & Cleansing Gel into your palm, apply all over your face with gentle circular motions and spread carefully. The gel will dissolve all make-up and remove all dirt, not only from the surface of your skin, but also from the pores. Rinse the emulsion with water.
For a thorough, in-depth skin cleansing that will prevent the formation of blackheads and help prevent the pores from clogging, use an exfoliator. The Acneclear Jojoba Face Peeling with fine abrasive micro-particles will perfectly remove any dead skin cells from your skin's surface that may cause your skin to look dull and tired. It will also clean clogged pores. The Australian tea tree extract and the Zincidone active ingredient help mattify your skin, eliminate the formation of acne and have healing properties. The result will be smooth, naturally mattified, fresh and glowing skin that can freely breathe. To end, finish your skin cleansing routine with a face lotion that will remove all residual dirt, help minimize enlarged pores and pleasantly refresh your skin. Skin cleansed in this way is ready to absorb all the nutrients and beneficial substances contained in the moisturizing and nourishing creams that you use.