2019-07-19 10:29:00
DERMACOL, a.s.
https://www.dermacolmake-upcover.com/images/blog/371-clanek.jpg
Dermacol - Redakce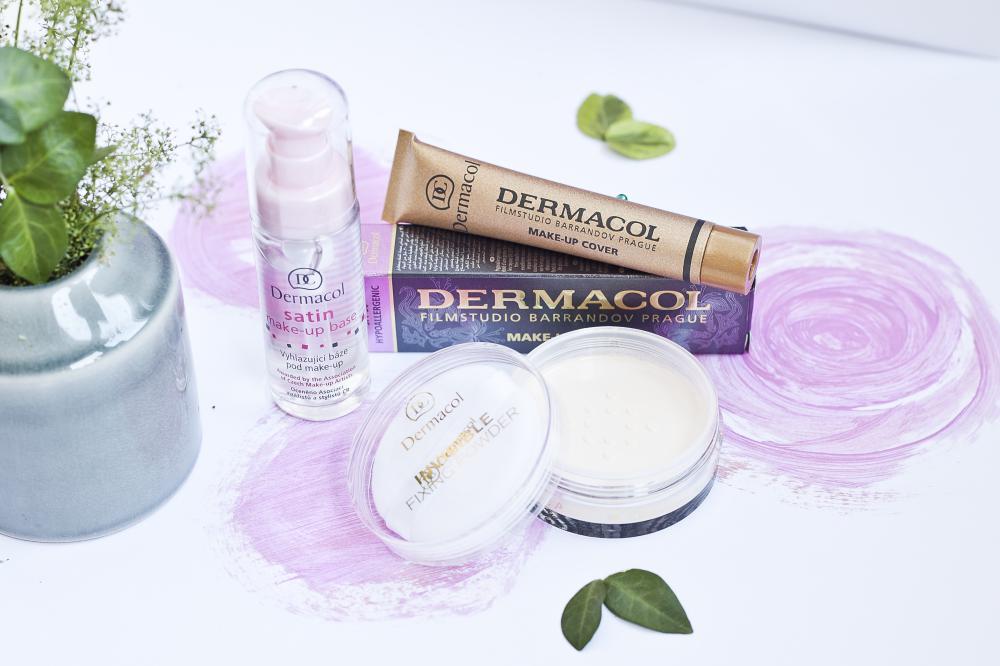 The uniqueness of Dermacol MAKE-UP COVER, which was Dermacol's first product, and its ever-growing popularity among women all over the world, has led to many fakes of this original foundation being sold on the market. How can you tell whether you have bought an authentic MAKE-UP COVER? Let's look together at what features the original has.
We regularly inform you about how to tell an original from a fake. It is important to focus on the original packaging, formula, price and the method of purchase. Because fake packaging has been getting pretty good, it is not always possible to tell if a product is original or not just by what is on the outside. What you can always rely on is the formula and texture of the foundation. For over fifty years, the original formula has been made in laboratories in Brno without any changes. Its properties are so unique that MAKE-UP COVER is truly one of a kind among all foundations and it has no competition on the market.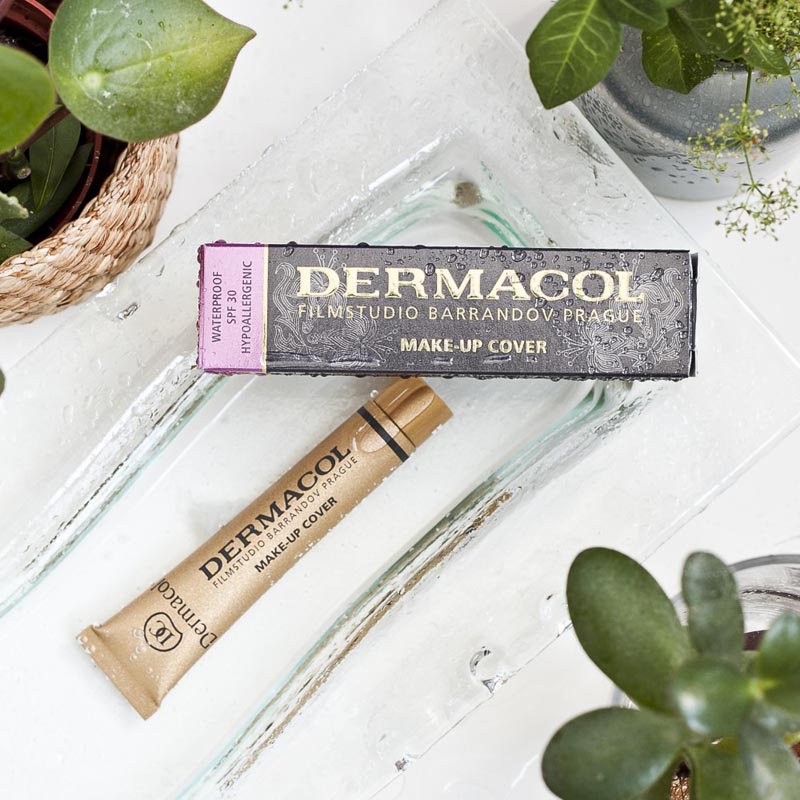 HIGH COVERAGE
Thanks to its dense and creamy texture with a high pigment content (more than 50% pigments), MAKE-UP COVER provides perfect coverage for various skin defects. It is a great product that can be used to cover dark circles under the eyes, moles, bruises, veins and larger defects such as pigment spots, scars and port-wine stains (nevus flammeus) on the face, and can even cover tattoos.
SPF 30
MAKE-UP COVER provides effective protection against the sun. With SPF 30, your skin will be protected all day long, even in summer.
WATER-RESISTANT
The original formula of MAKE-UP COVER contains hydrophobic ingredients that repel water. Because of this, it guarantees a perfect appearance all day along under all weather conditions. It can deal with water and sweat without any problems. This property makes MAKE-UP COVER even resistant to extreme temperatures and popular with women all over the world. This is evidenced by the fact that Middle Eastern countries were the first to import MAKE-UP COVER in large quantities. The very first of them was Jordan.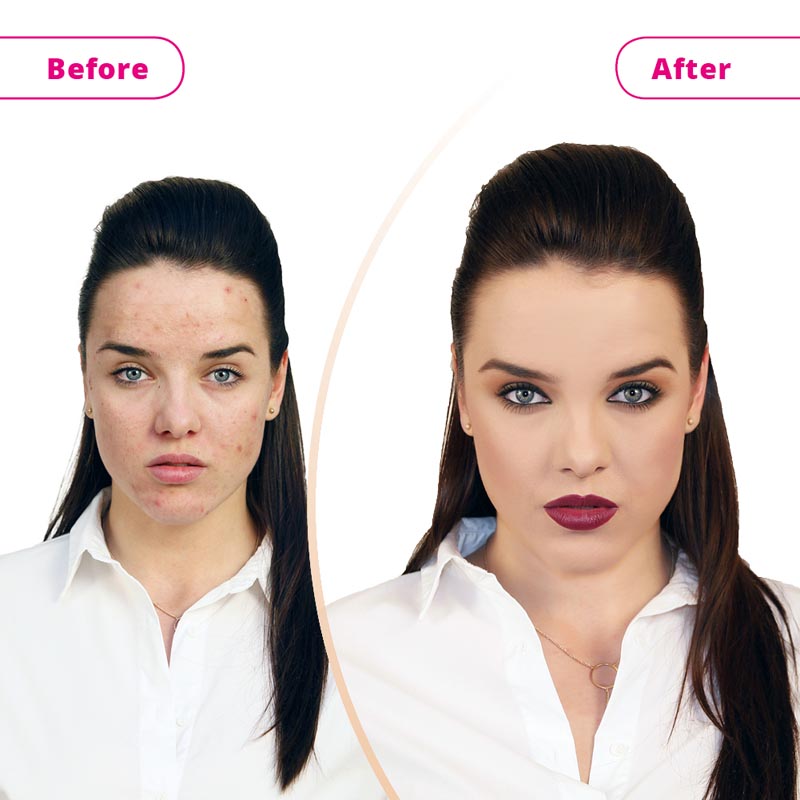 HYPOALLERGENIC
Using original MAKE-UP COVER is absolutely safe. MAKE-COVER has been tested and confirmed to be hypoallergenic and the results show that the foundation does not cause any skin irritation or allergic reactions.
PARABEN- AND PRESERVATIVE-FREE
The MAKE-UP COVER formula does not contain any harmful additives that may cause allergies or other skin irritation. This makes it safe for every skin type, including sensitive skin.
CLINICALLY TESTED
The effectiveness and harmlessness of Dermacol MAKE-UP COVER has been proved in rigorous clinical tests. MAKE-UP COVER can cover extremely visible skin issues, such as large moles, acne or pigmentation disorders.
FOR ALL SKIN TYPES
Do you have normal, combination, dry or sensitive skin? You don´t have to worry that MAKE-UP COVER is not suitable for you. Dermacol MAKE-UP COVER is intended for all skin types. Thanks to its hypoallergenic formula, it is easily tolerated by everyone, even those with sensitive skin.