2019-04-26 01:00:00
DERMACOL, a.s.
https://www.dermacolmake-upcover.com/images/blog/212-clanek.jpg
Dermacol - Redakce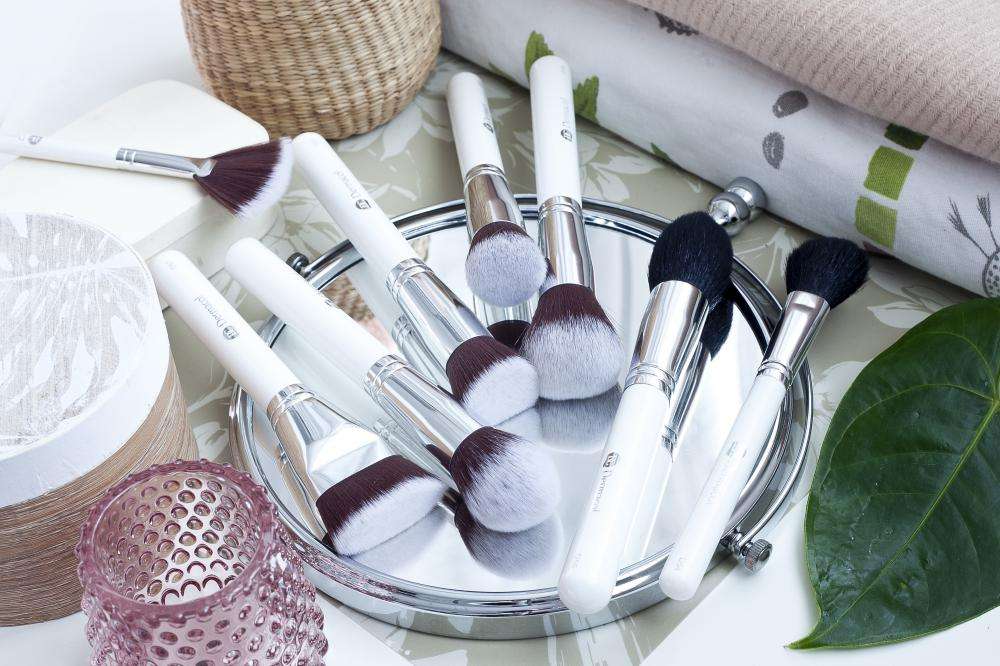 Silvie Siegr has been a Dermacol make-up artist for 2-1/2 years. Which products does she need for her daily work and which products does she depend on in her own life? Which products does she recommend that every woman should have in her make-up pouch and how did she start working for Dermacol? Let's take a look into her make-up bag together.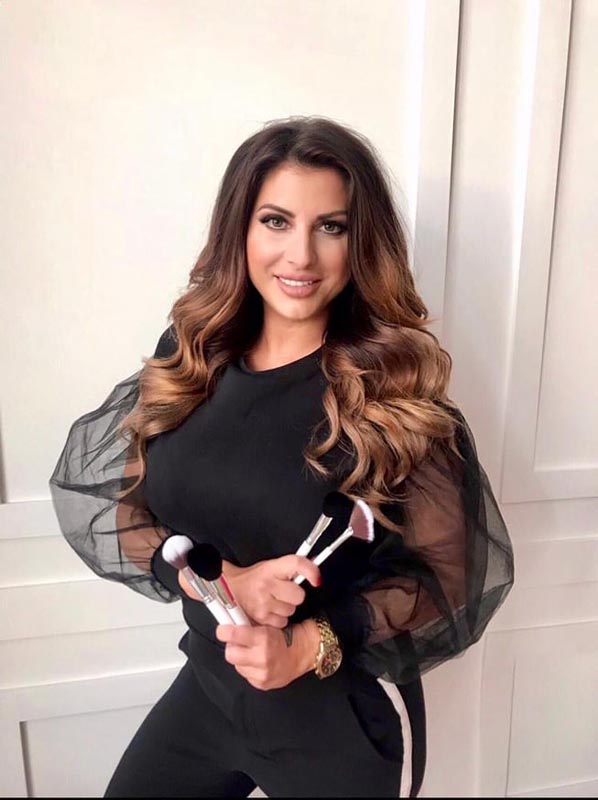 DC: You have worked for Dermacol for 2-1/2 years. How did the collaboration begin?
Silvie: The Make-Up Institute Prague, where I worked as an instructor for personal make-up courses, was running an open competition for a Dermacol make-up artist. The assignment in the competition was "Evening make-up", including hair styling. I tried my luck and enrolled myself and I actually won. And so here I am.
DC: Were you familiar with Dermacol products before you started working for Dermacol?
Silvie: Of course. I have been using the ENJA body care line for quite a while. I really like it and I started using it when I was 25. But more importantly, I first became aware of Dermacol from my grandma, who used Dermacol products when she was young. It a Czech classic.
DC: And now, after several years of working for the brand, what are your favorite Dermacol products?
Silvie: I swear by our foundations, especially MAKE-UP COVER, which I use quite often at work, and then the Caviar Long-stay Make-up & Corrector. It perfectly adheres to the skin and it suits many women. Dermacol lipsticks are also great – the 16H Lip Colour and mattifying Pretty Matte Lipsticks. My favorite mascaras are these three: Vampire Mascara, Ultratech Mascara and Imperial Mascara. I still use ENJA and what I have really come to love are the Aroma Ritual body scrubs. As far as skin care is concerned, I can recommend the BT Cell Intensive Lifting & Remodeling Care serum.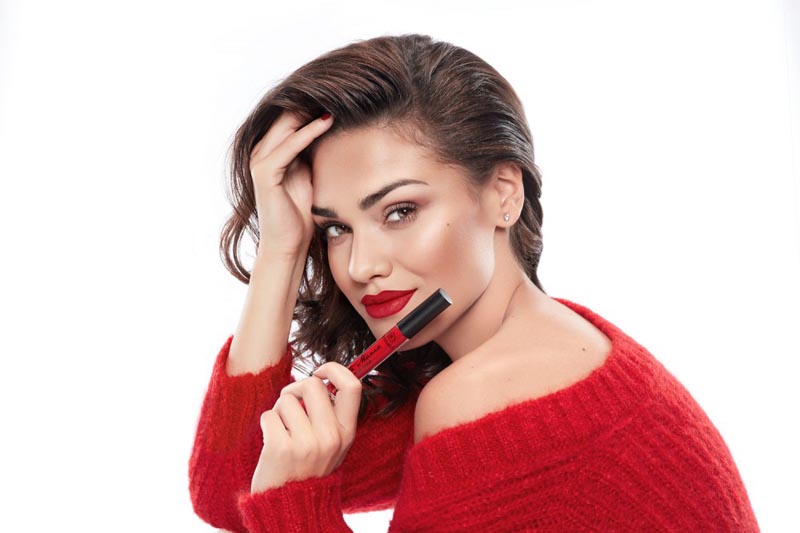 DC: What do you as a professional make-up artist think of Dermacol MAKE-UP COVER?
Silvie: I love working with MAKE-UP COVER. I use it for wedding make-up because it can really stay fresh all day (and survive stress, tears, kissing and hugging). It is waterproof, so it is also great for underwater photography.
DC: What do you like about working for Dermacol? Has it brought about anything new for you?
Silvie: Working for Dermacol has certainly brought new opportunities and the nickname "Dermacol girl", among other things. Thanks to this collaboration, I have also received new work offers from magazines and TV. This year, I had the opportunity to be part of the Dermacol No Name Tour that took place in 23 towns in the Czech Republic and Slovakia.
What I like most about it is the opportunity to self-develop and the freedom to realize my potential. The fact that Dermacol exports its products all over the world makes my work even more interesting. I can try different types of make-up and I can work with different types of models from different countries. The work is more diverse than just working on the Czech market. You can better use your imagination.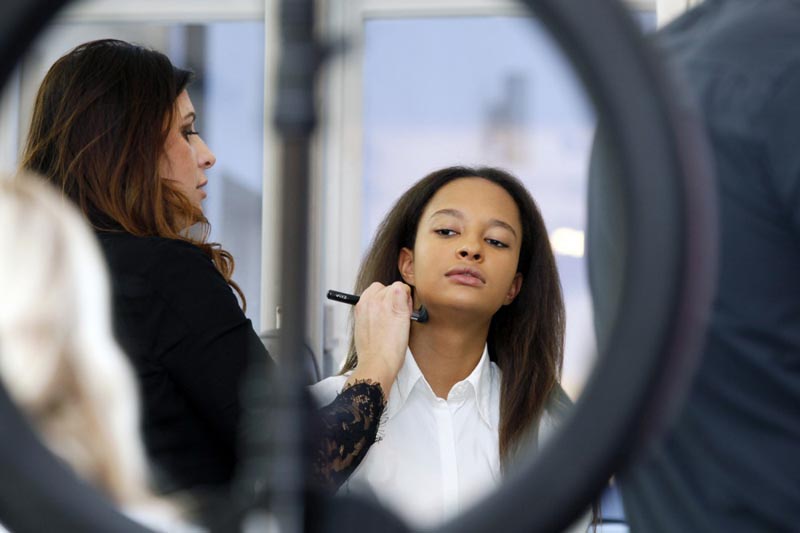 DC: Other than working for Dermacol, what does your work involve?
Silvie: I do both public and private events for private clients. I do make-up for weddings, balls and fashion shows. I do make-up for photoshoots, TV and famous designers; I work with celebrities. There is a lot.
DC: What is your most interesting work experience?
Silvie: For me, every collaboration is important. It gives me the opportunity to meet new people all the time, which is why I like it so much. Just imagine when I do make-up for a bride on her special day. It is great that I can be part of it.
If I were to name one specific event, it would be the underwater photoshoot I was part of with Lucie Drlíková, the best-known underwater photographer in the world. For underwater photography, I primarily use waterproof Dermacol products – MAKE-UP COVER, 16H Lip Colour, Volume Mania Mascara and Precise Black eyeliner.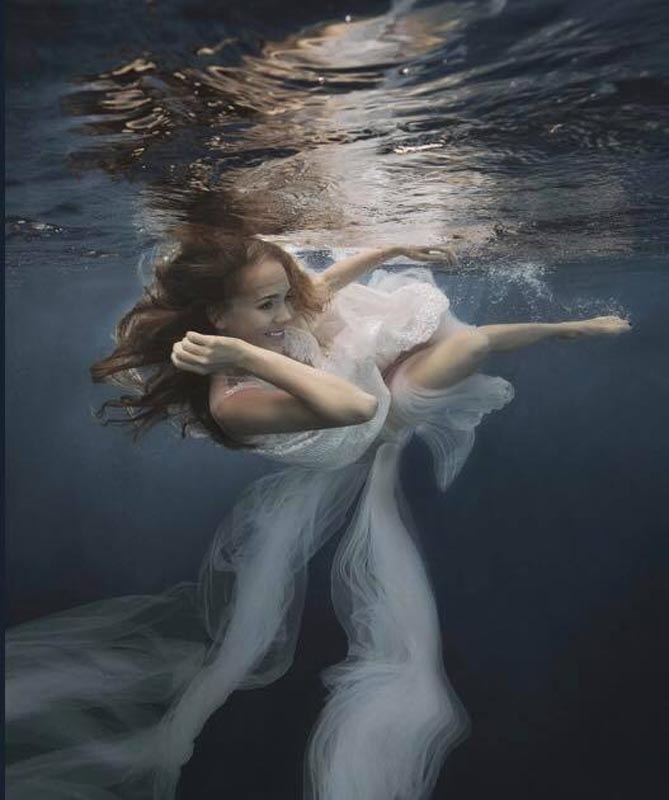 DC: Which products are essential for you? Which one you cannot do without?
Silvie: A red lipstick – it is distinctive, seductive and means femininity. Every woman should have one.
DC: Do you have any occupational biases? What do you notice most in other women?
Silvie: Of course I do. Also because I use styling in my work, I notice not only make-up, but also hairstyles and clothes. Czech women still lag behind in terms of their overall appearance. They do not always take care to have clean and styled hair, delicate rather than exaggerated make-up, put together faces and nails. Take French women, for example. They always look neat, without excessive make-up … they only highlight their eyelashes, use a lipstick, style their hair and choose simple clothes ... this to me is true femininity. But I have to say that Czech women have been learning this and getting better and better every year.
DC: In your opinion, what are the biggest mistakes that women make in terms of make-up?
Silvie: They mistake contours with a blusher. They will shade a pink blusher all the way to their ear and call it contouring.
A basic and rather common mistake is that they do not want to use any foundation. They think they look like masks. But the foundation itself is not the problem. It is more about which foundation they choose, how much they apply and how they blend it into the skin and whether and how they contour their face. A good foundation protects the skin against air pollutants. Moreover, today you can get foundations with an SPF factor that also protects you against UV radiation. The most important thing is to take a good care of your skin and then the foundation cannot hurt you.
DC: Which facial features should women focus on? What should they enhance when they do not have a lot of time to spend on their make-up?
Silvie: They should definitely focus on mascara, lipstick, blusher and generally clean make-up.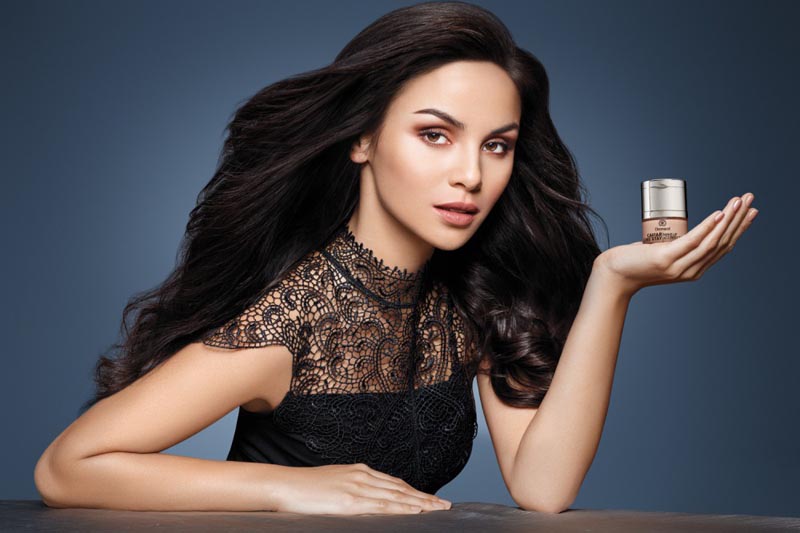 DC: Can you give as a tip for beautiful skin?
Silvie: Focus on your skincare – remove your make-up correctly, nourish your skin correctly and at least once a week, apply a mask. Your skin must be healthy and moisturized. Only then your make-up will look fresh and naturally adhere to your skin. And do not forget about fluid intake, that's very important for your skin.
DC: What are this year's trends in make-up?
Silvie: This year is all about pastel-colored eyes. The color of the year is coral, which looks good on practically every woman.
DC: Winter is over, spring has sprung... Any tips for spring make-up?
Silvie: In spring, women should definitely focus on lighter, more natural and fresher colors. Both on the eyes and on the skin. I recommend using orange and apricot eye shadows, apricot and peach blushers, bright red, an orangish lipstick...
There are small differences between winter and summer make-up, but these are not necessarily related to seasons. They are more closely related to feeling well when wearing specific make-up. If you have beautiful, clean skin in summer, you can just use a tinted cream with a sun protection factor instead of a high-coverage foundation. As far as make-up is concerned, waterproof products are important in summer (as we sweat more in summer than in winter).
In summer, you can also use greasier products (eye shadows, blushers, and bronzers). This is because your skin does not appear dull in summer; it looks tanned, fresh and overall better than in winter.