2019-04-30 10:10:00
DERMACOL, a.s.
https://www.dermacolmake-upcover.com/images/blog/218-clanek.jpg
Dermacol - Redakce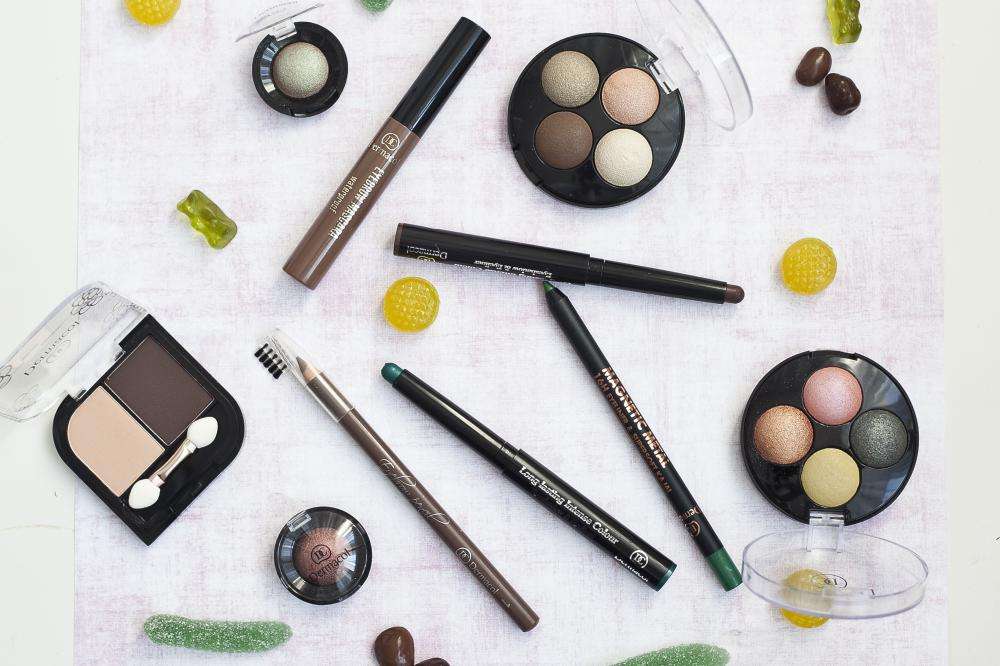 Smokey eyes do not necessarily have to involve only black and grey colors. Try it differently this spring and use different shades of earthy tones. You can choose from among wine red, khaki, and shades of brown... How can you do it? Read today's tutorial.
The basis for perfect eye make-up is having the proper canvas. First, apply and thoroughly spread the Eye Shadow Base all over your upper eyelids. The base will mattify and smoothen the upper lids and make your eye shadow more intense. The eye shadow will now be easier to apply, last longer and will not crease into ugly lines.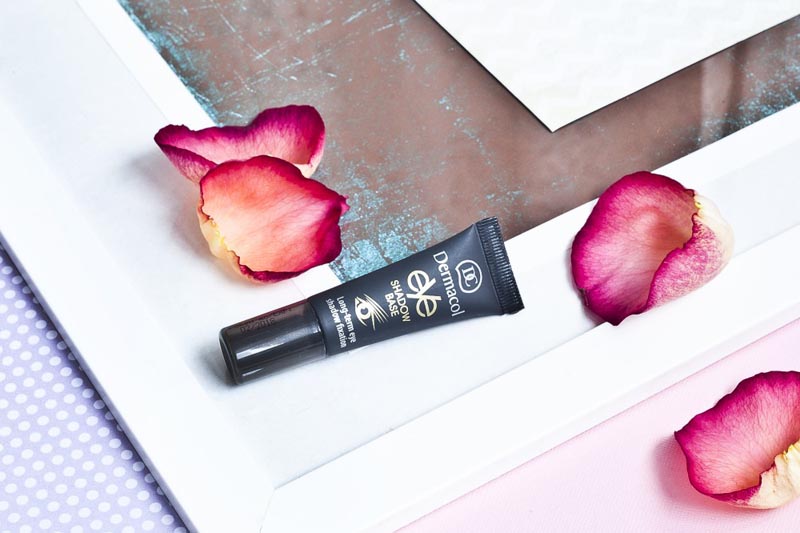 To precisely shade your eyes, use professional make-up brushes. You will need an Eyeshadow Blending Brush D82 with longer bristles to contour the eyelid crease with a darker shade and to blend the eye shadows. Use Eyeshadow Smudge Brush D83 with a narrow head to apply a lighter eye shadow into the inner eye corners. To shade the moving parts of your eyelids, use Eyeshadow Brush D81 with shorter bristles.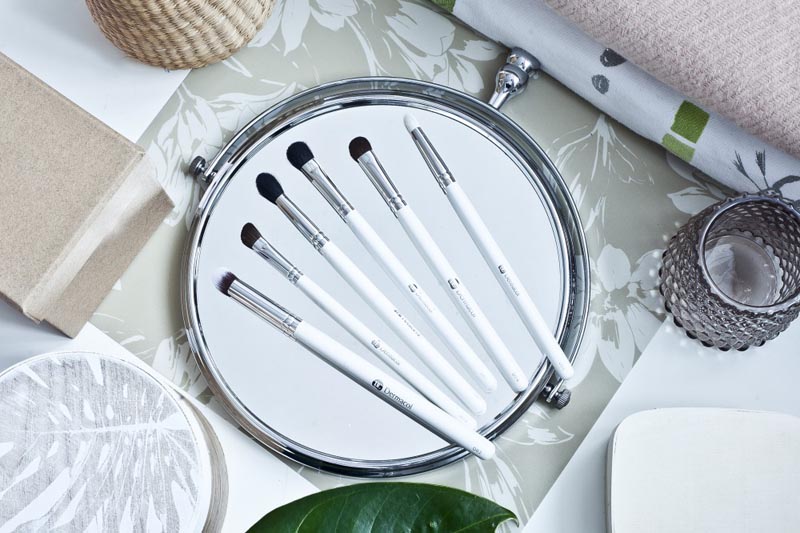 If you decide you would like to have smokey eyes in brown and grey shades but you still want to achieve more intense colors, you can spread a black eyeliner under your eye shadow. It is important to thoroughly and evenly spread the eyeliner all over the area where you will apply the shade that you want to make more intense. On the other hand, you can better enhance a light eyeshadow if you first apply a concealer under it or spread a white eyeliner.
You can even achieve beautiful results with less conventional colors such as khaki, red wine and purple. These colors are not as hard as traditional black and can also be used for day make-up, especially if you are have fair skin with blond hair. Try them out to create the trendy "army look". Be inspired by our Duo Eye Shadow palettes, which offer beautiful and practical color combinations. Combine the Eye Shadows with the finer 12H True Color Eyeliner in Dark Mauve or Army Green.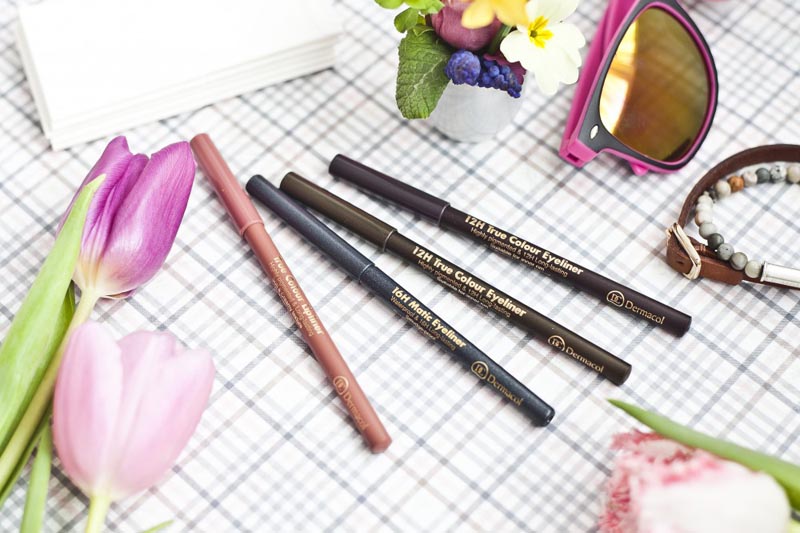 For a more distinctive smoky eye effect, draw black upper lines. For a precise and rich black line, use the quick-drying Precise Black Eye Marker from the Black Sensation collection to frame your eyes. The marker is ophtalmologically tested and thanks to its long-lasting and waterproof formula, it will last as long as 14 hours.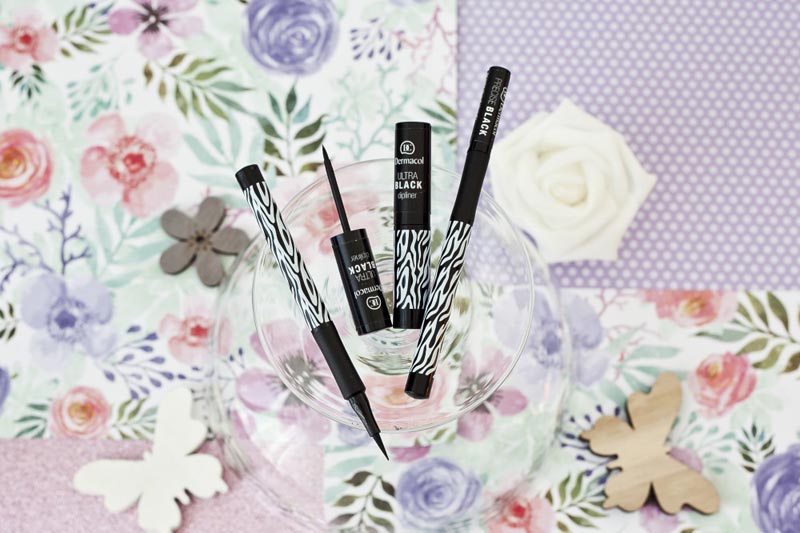 For a more decent look, draw a thin line on your upper lids close along the entire lash line. This will make your eye lashes optically fuller. For a cat eye effect, extend the eyeliner outwards to the eye crease. If you are concerned about droopy eyelids, never extend the eyeline over the eye crease.
Finally, apply a mascara. You can combine two mascaras to achieve full and long eyelashes. First, apply the volumizing Devilash Mascara along the entire eyelash length. Then apply a thin layer of the lengthening Vampire Mascara to the ends of your eyelashes. A flexible plastic brush will beautifully comb and extend your lashes.