2019-06-18 16:35:00
DERMACOL, a.s.
https://www.dermacolmake-upcover.com/images/blog/308-clanek.jpg
Dermacol - Redakce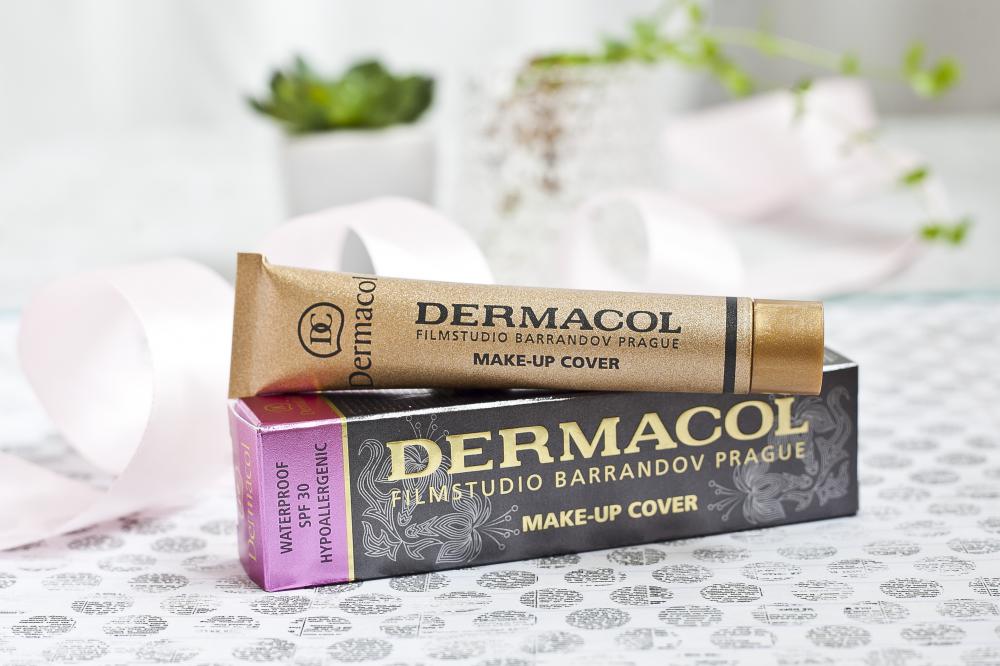 DERMACOL Make-up Cover…A foundation that was designed more than fifty years ago at the Medical Cosmetics Institute in Prague as the first high-coverage foundation in Europe and one of the first foundations of its kind in the world. A foundation that was supposed to help people cover large skin defects which cannot be surgically removed. A foundation that has helped people feel better.
Its inventor Olga Knoblochová who is even today known as "Lady Dermacol" used to use this foundation as an indispensable aid to cover freckles that were not quite en vogue at that time. DERMACOL Make-up Cover can be used to cover both small esthetic skin imperfections and large defects as wells as tattoos. Covering tattoos is actually widely used today. The problem with tattoos is that you cannot always show them. On some occasions, they must remain hidden. Whether the reason is work or a special social event. Are you preparing for an important job interview? Are you attending a wedding or an important family event where you need to wear an evening dress? This is exactly when Make-up Cover can help. Thanks to its waterproof and smudge-proof formula, it can be applied on any part of your body and cover smaller or larger tattooed skin areas as needed.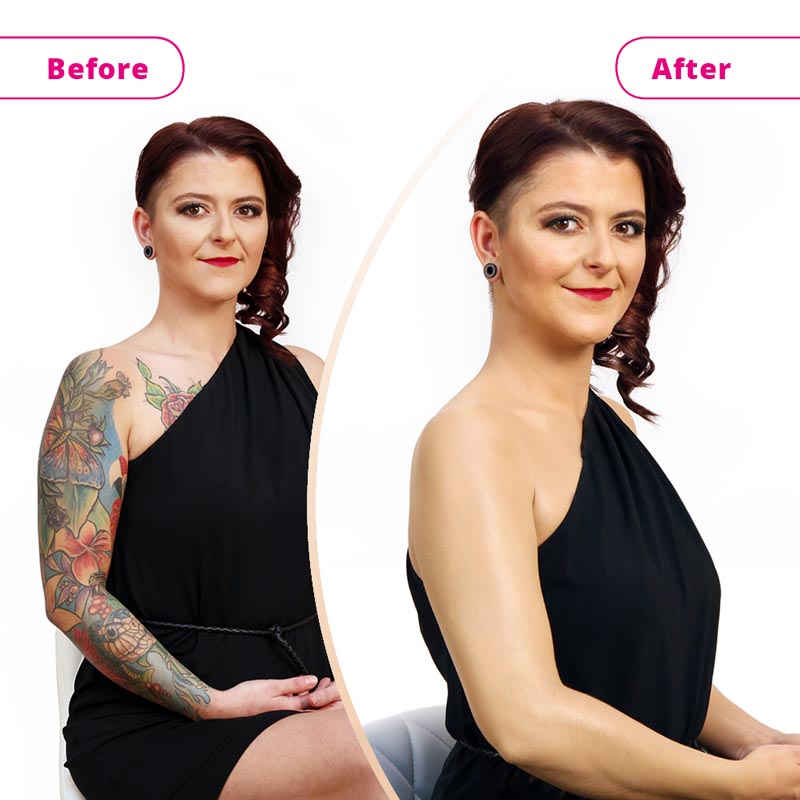 Check out our videos to see how this can be done.
Even a high-coverage foundation as DERMACOL Make-up Cover can look very natural on your skin. Just follow some basic rules. Choose the right shade that will match your skin tone and apply an appropriate amount of the foundation, proceeding gradually in thin layers so that it completely blends in. In your make-up routine, the application of your foundation deserves your attention the most. Only if you thoroughly work it into your skin, the foundation will not look like a mask over your face and it will beautifully and naturally blend in. Thanks to its rich and extremely high-coverage formula with more than a 50% content of color pigments, only a very small amount of the foundation can be used. Apply a small amount, just a few drops, onto your skin and spread carefully with a make-up brush or a make-up sponge. To apply Make-up Cover onto your face, we recommend using a make-up sponge. If you want to apply it over larger body areas, it is better to use a make-up brush. When applying the foundation with a make-up brush, be sure to tap it on rather than using long strokes. Tapping will deliver a more subtle and natural look.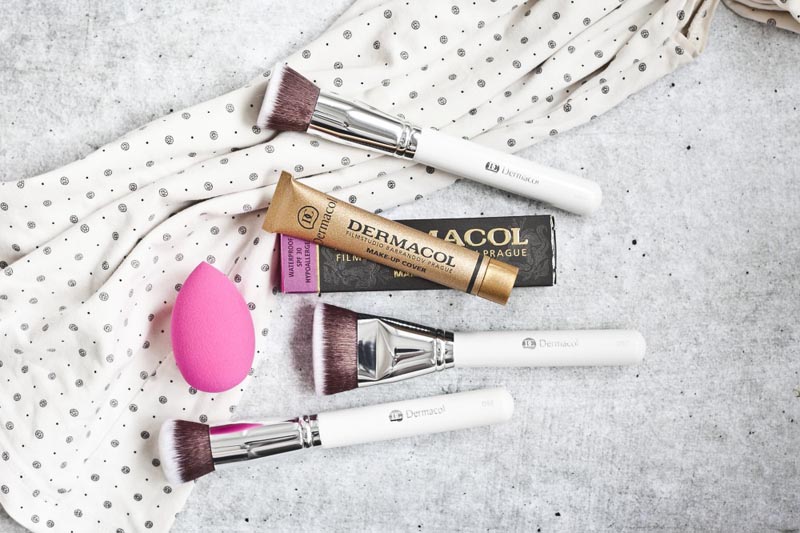 If you have not used DERMACOL Make-up Cover before and you are not sure which shade is the right one for you, use the MATCH THE SHADE application to help you. You can find it on a dedicated DERMACOL Make-up Cover website www.make-upcover.com. From the wide range of 19 shades, you can choose the right one for skin with pink or yellow undertones and for darker olive skin. There are shades both with cold and warm undertones. We have also added shades suitable for very dark skin. Every woman will find what suits her the best from ivory white to warm brown with an orange undertone.