2019-06-21 12:58:00
DERMACOL, a.s.
https://www.dermacolmake-upcover.com/images/blog/317-clanek.jpg
Dermacol - Redakce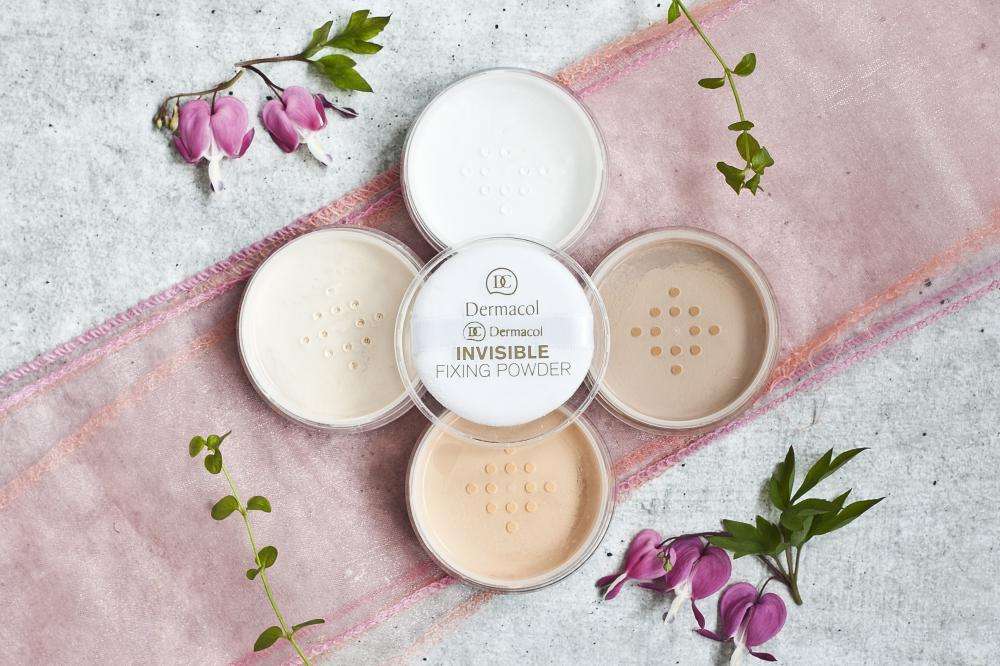 Naturally matte skin is every woman's dream. Mattifying make-up bases and foundations can work wonders, yet it is sometimes necessary to lock in your make-up to achieve perfectly matte skin. For this purpose, it is best to use a transparent fixing powder. What are its advantages and why is it better than a traditional compact powder?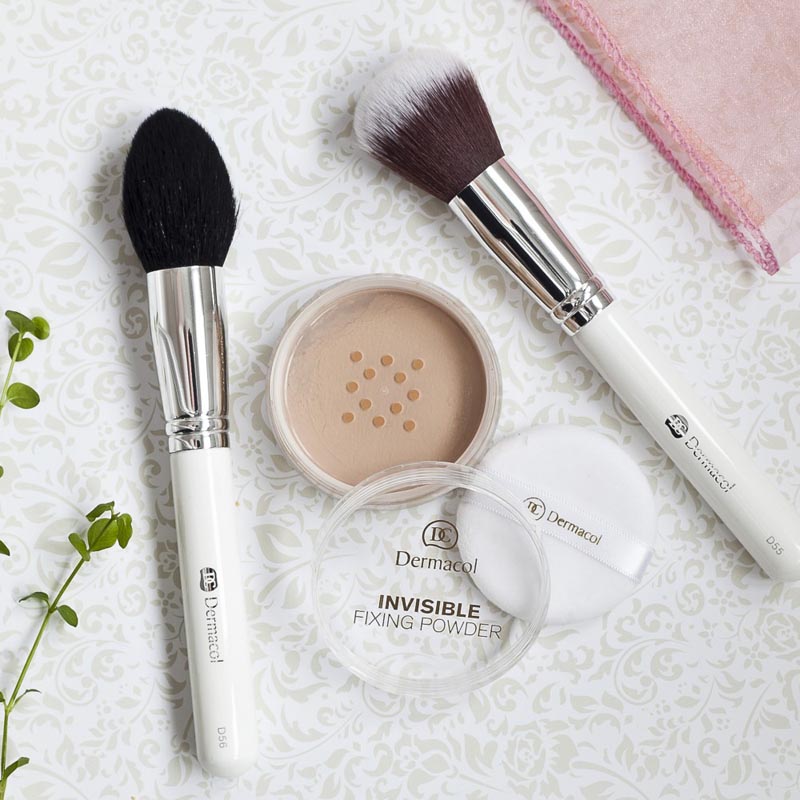 The greatest benefit of the Invisible Fixing Powder is its light, loose texture that will perfectly adhere to your skin and provide a natural matte look. With its loose texture, the fixing powder does not weigh on your skin and does not unnecessarily clog your pores, which makes it suitable for all skin types. You can use it any time during the day to mattify shiny skin. It is so light that you will not feel you are wearing it. Just dust some onto your skin and in an instant, you will get a natural, velvety matte look. The Invisible Fixing Powder can be used to lock in all types of foundations, be it DERMACOL Make-up Cover, a high-coverage foundation with a thick and creamy formula, or traditional foundations such as 24H Control Make-up, and liquid foundation such as Noblesse Make-up.
The main difference between a transparent fixing powder and a traditional compact powder is that a transparent powder does not change the color of your foundation once it is applied. If you have find the perfect foundation shade for your skin type, you do not have to be concerned that your powder will change the shade. Another benefit is its invisibility on your skin. This is thanks to its fine, loose texture that does not create powder layers, and once powdered, your skin look fresh and natural. Always apply the fixing powder with a large powder brush. This will help create a light and even thin layer. If you wish to reapply it during the day, you can use the powder puff that is included.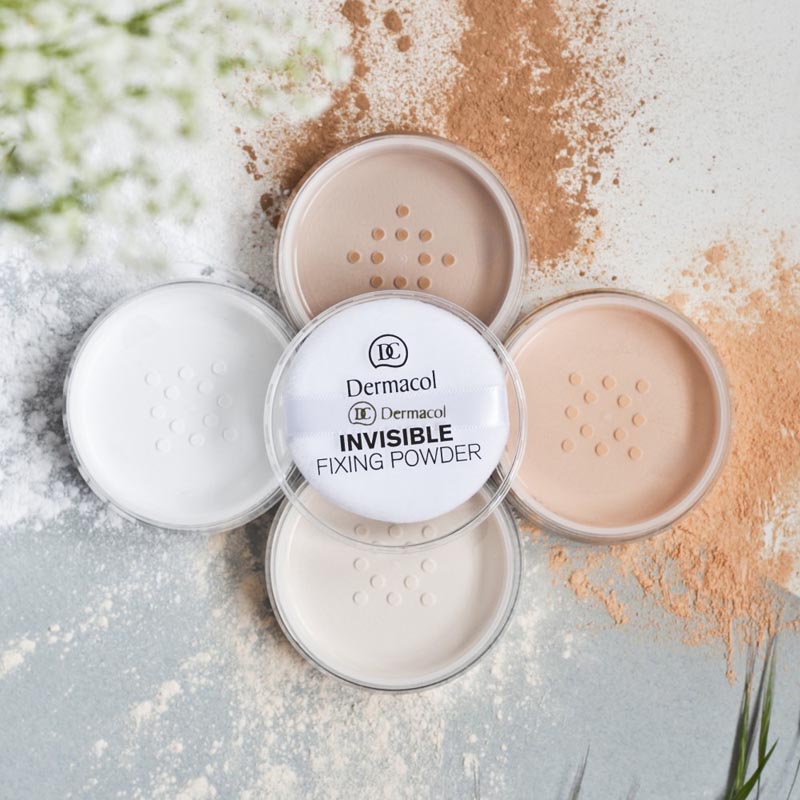 How to choose the right shade of Invisible Fixing Powder?
Although this is a transparent powder, we offer it in 4 different shades. What are the differences?
The most frequently used Light shade is great for fair and medium light skin. It will perfectly blend it without changing the color of your foundation. This shade becomes truly invisible on your skin. If you have very pale skin, the Natural shade might turn your foundation a little darker.
The Natural shade is excellent for darker and tanned skin. We recommend using this shade for a darker skin because the Light shade might appear dull and the White shade would make your foundation lighter. On the other hand, with the Natural shade, your darker skin will glow. Thanks to darker pigments, this shade is also excellent for skin contouring. It will not create any sharp color transitions, only slightly enhance your facial features.
The Light and Natural shades are suitable for locking in all your make-up.
The White shade is recommended mainly if you want to brighten selected parts of your face. It is great for brightening and highlighting very pale and fair skin.
The Banana shade is great help if you want to brighten and lighten up darker skin. We also recommend using it locally on those parts of your face that you want to highlight, for light contouring and to add a natural glow around your eyes and in the T-zone. The yellow of the Banana shades helps to eliminate skin redness.