2019-02-08 09:32:00
DERMACOL, a.s.
https://www.dermacolmake-upcover.com/images/blog/43-clanek.jpg
Dermacol - Redakce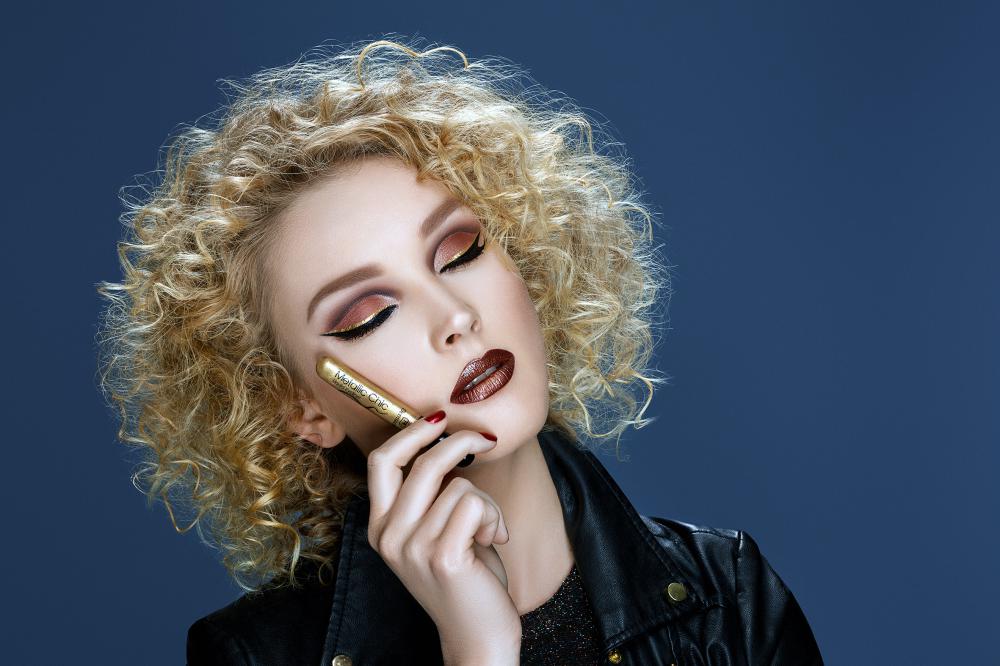 The boom of metallic make-up and metallic shades that we have experienced over the past seasons is continuing this year. Eyes, lips, cheeks… everything can get a touch of glitter. In this post, we will tell you how to properly combine different cosmetics products in metallic and glittery shades.
Metallic colors… think more than just gold, silver and bronze. They also include warm copper, cobalt blue, mother of pearl purple, golden pink and burgundy. You can choose from a wide range of colors and shades – just find the right one for you. Moreover, if you properly combine the colors, you do not have to limit yourself to just evening make-up and you can even wear metallic colors to work.
For regular day make-up, you should highlight only one part of your face. Do you prefer a deeper look or more accentuated lips? If you decide to use a bolder lipstick, use a light neutral shade on your eyelids, such as Long-lasting Intense Color No. 01 and draw a thin eye line on your upper lid. If you decide to go for more a distinctive eye make-up, do not be afraid to shade your eyes, especially the brow ridges, in bolder colors, spread them all over your eyelids and blend away. Frame your eyes with an eyeliner of a more distinctive color or make your eye lines thicker. Apply a nude shade onto your lips.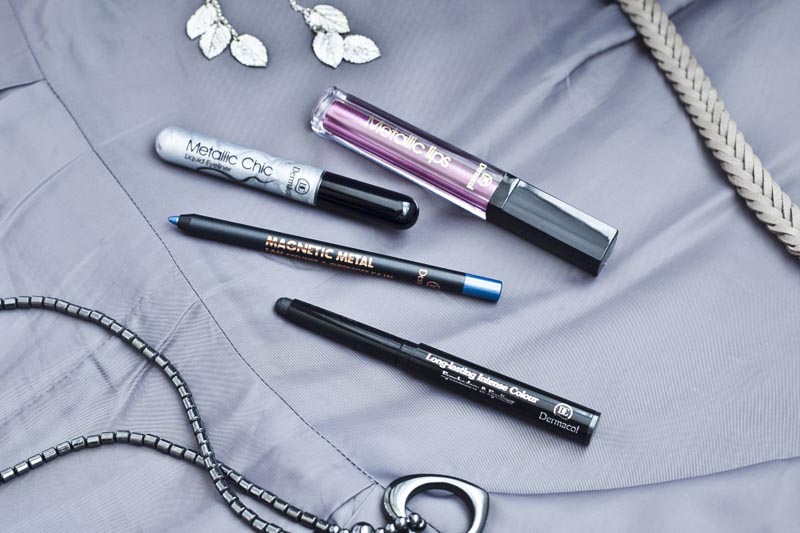 For the eye line, you can use the Liquid Eyeliner Metallic Chic. The gel formula is easy to apply and with their practical applicator, you will make a distinctive line in just one stroke. If you do not like liquid eyeliner, you can use the conventional Magnetic Metal 16H Eyeliner, which also comes in extravagant blue and green colors. You can also apply the golden and bronze shades into the inner corners of your eyes.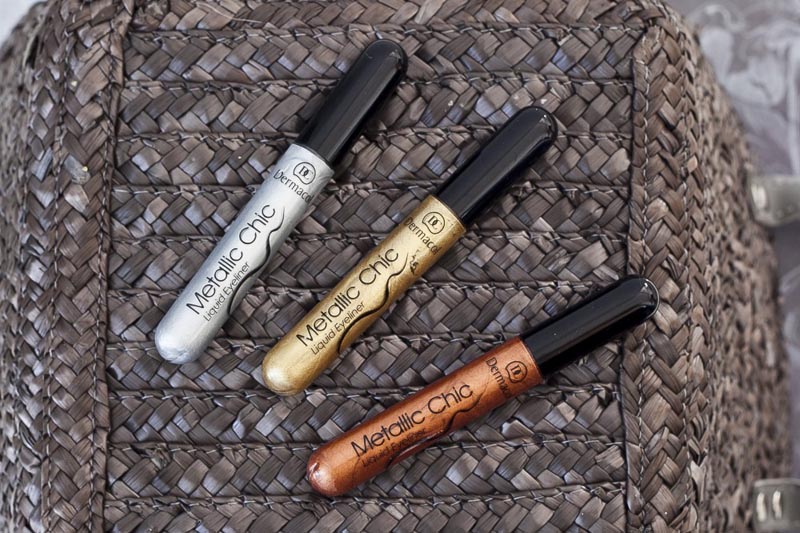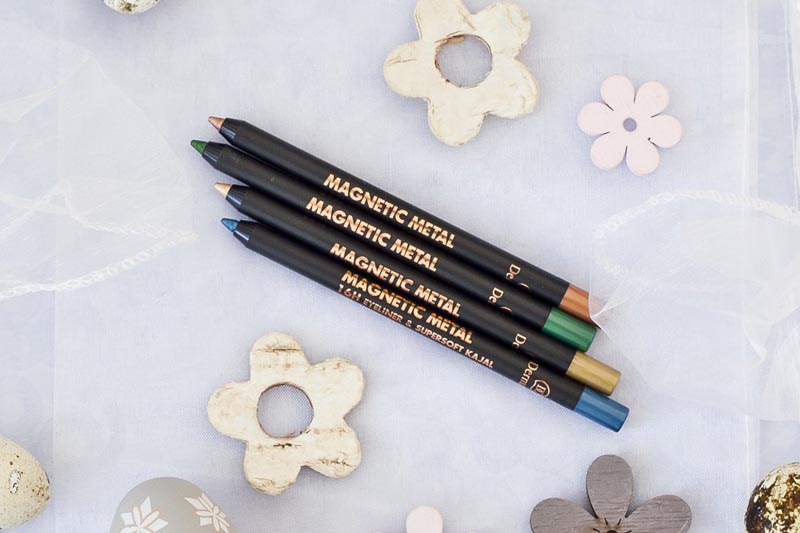 You can make your lips irresistibly stand out with our unique collection of Metallic Lips lipsticks. For this collection, we have chosen five bold shades with a high-coverage formula that allows for precise application and perfectly adheres to your lips.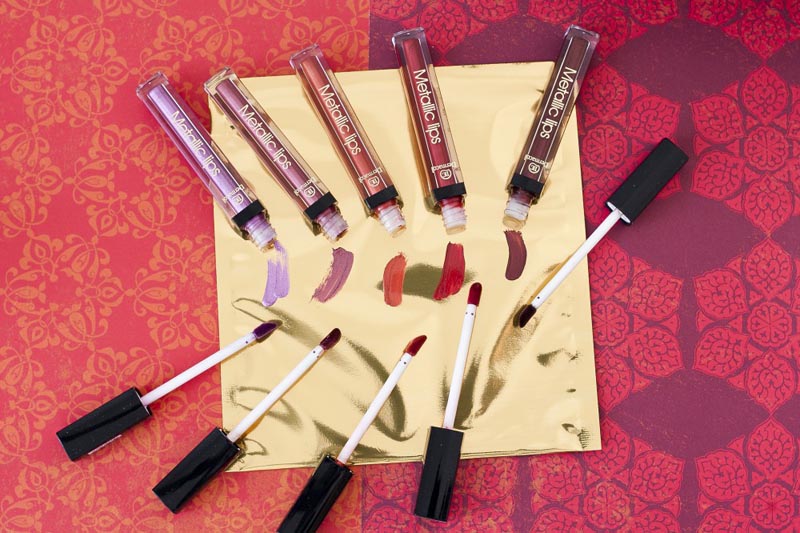 If you wish to create a thematic Snow Queen look, choose shade No. 1 Ice Fairytale that goes well with the snow-covered countryside outside and combine it with the liquid Metallic Chic silver eyeliner. To achieve an even more distinctive look, especially at night, you can add the blue Magnetic Metal eyeliner. Mauve shade No. 2 Paris Dream will transfer you to Paris in springtime full of blooming lilacs. Wear this lipstick together with the Magnetic Metal Eyeliner in a bronze-pink shade. Shade No. 3 Autumn Leaves, complemented with a distinctive bronze Metallic Chic liner, will remind you of taking an autumn walk in a park with fallen leaves of warm colors. Shade No. 4 Sexy Burlesque will turn you into an irresistible queen on any dance floor. This shade is bold by itself and all you need to add is the Magnetic Metal golden eyeliner- Evoke a feeling of warmth with sensual shade No. 5 Chili Chocolate. This color, together with the bright Metallic Chic golden line and deep brown eyeshadow, are great for evening make-up.
To stop your lipstick from smudging, contour your lips first with the Hyaluron Lip Shaper. Thanks its transparent formula, it can be combined with a lipstick of any color. It contains hyaluronic acid that moisturizes your lips and fills in fine lines and wrinkles.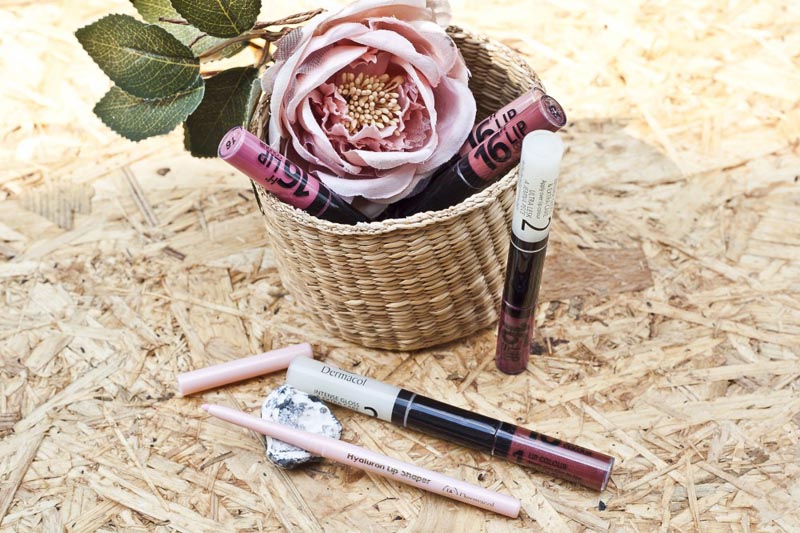 Whether you choose a more subtle day make-up or a bolder evening look, always finish with a mascara to accentuate your eyes. Dermacol offers a wide range of mascaras that will lengthen your eyelashes, curl them or add volume. Have you chosen your mascara?