2019-03-29 11:02:00
DERMACOL, a.s.
https://www.dermacolmake-upcover.com/images/blog/156-clanek.jpg
Dermacol - Redakce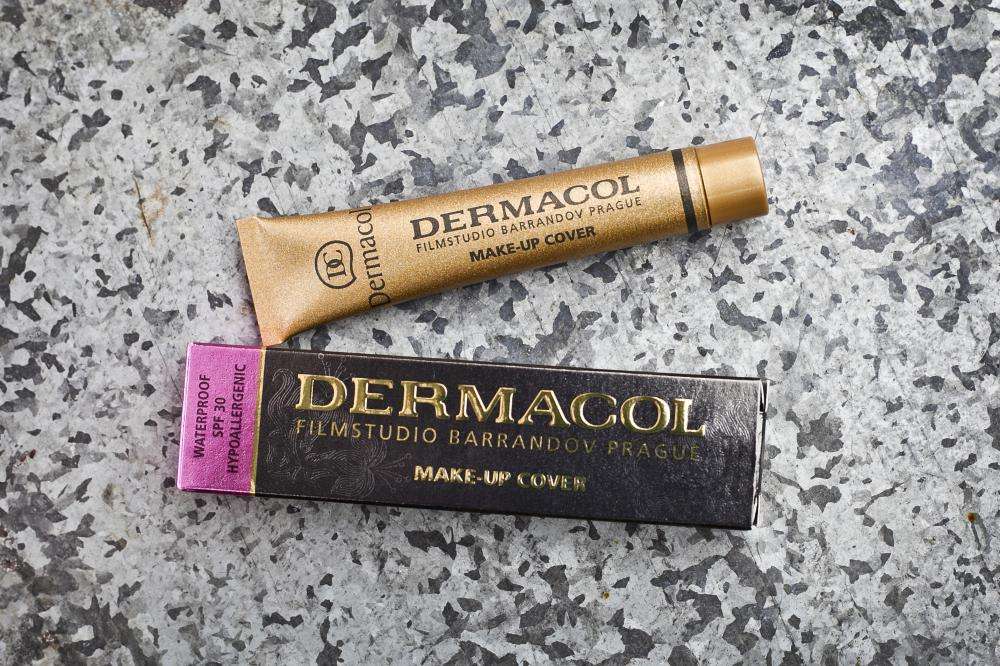 Olga Knoblochová, the First Lady of Czech cosmetics, also referred to as Lady Dermacol. A woman who helped create the legendary Dermacol Make-up Cover and the Dermacol brand. As a professional beautician, she remains an important and active part of the brand. Take a look at her unique story with us.
When the Medical Cosmetics Institute opened in 1958 in Prague, it was a unique place ahead of its time, combining three complementary fields: cosmetics, corrective dermatology and esthetic surgery. Olga joined the Institute as one of its first employees. Thanks to this, the Institute, which was one of a kind in Europe, gave Olga the opportunity to attend professional cosmetics courses both in the Czech Republic and abroad, gain practical experience in dermatology and soon, she started to train future beauticians, both for the Institute of Cosmetics and for other dermatological surgeries and clinics. This experience gradually led to the birth of the legendary Dermacol Make-up Cover.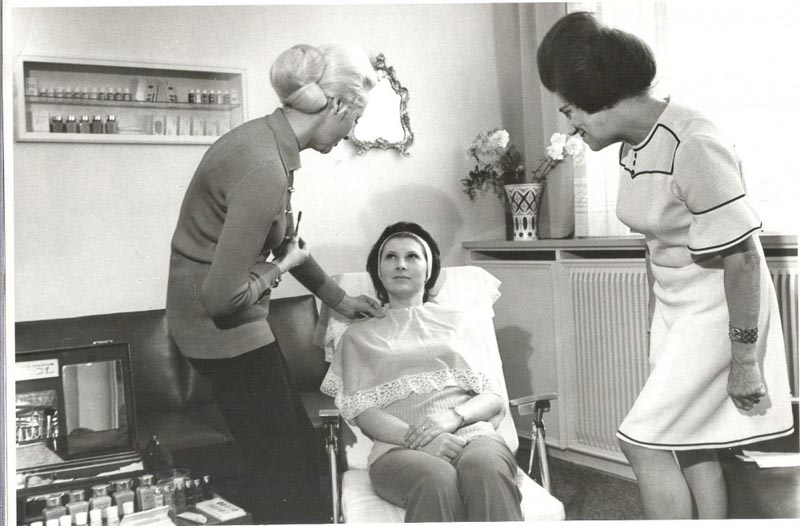 Olga Knoblochová with a French beautician
Dermatological surgeries were frequented by patients who were suffering from different skin issues, be it acne scars, freckles, pigment spots or naevus flammeus, commonly also known as a firemark.
"In 1965, a mother with a child came to our institute. The child had a large port-wine stain and white non-pigmented spots. We did not have laser at that time, so how were we supposed to cover the spots?" recalls Olga.
And so they started to think how a covering product might be developed that could perfectly cover even these types of skin defects while staying "invisible" on the skin, be waterproof, suitable for everyday use, allow the skin to breathe and not weigh on it.
"We turned to Mr. Boublík, who at that time was the head of the laboratory for the development and manufacturing of film make-up products in the Barrandov Film Studios. He actually started researching the issue and after many trials, a clinically tested high-coverage make-up, Dermacol Make-Up Cover, was developed one year later. It was available in ten different shades at that time. The product's name came about logically – it is applied to the skin (derma) and stains it (color), which gave rise to Dermacol. The name became so widely known that it started to be identified with foundation. I am happy that I witnessed the birth of the brand and later the entire Dermacol company."
One of the most vivid memories of Olga Knoblochová, the founder of Dermacol:
"At a dermatologic congress held in 1967, I was demonstrating how to cover a large nevus (mole) on the face of a 20-year old medical student. The student saw herself in the mirror without this skin defect for the first time ever in her life. She burst into tears of surprise and joy. I used this product myself to cover freckles, which were not in style at that time."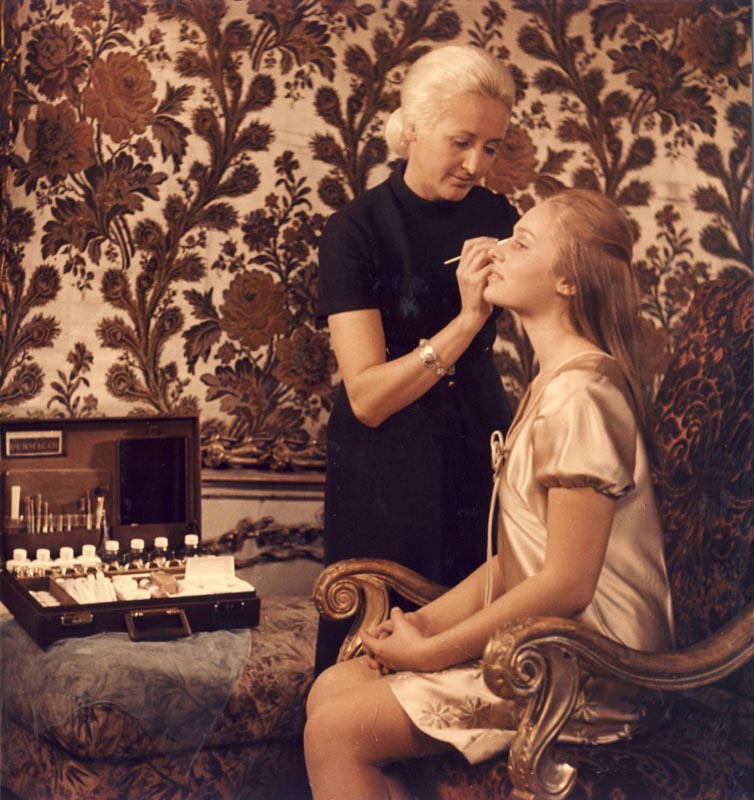 Olga Knoblochová presents Dermacol Make-up Cover
Successful collaboration between specialists from the Medical Cosmetics Institute and film make-up experts gave the world a unique product which has no competitor anywhere in the world. Today, Dermacol Make-up Cover is produced in 19 different shades and together with other Dermacol products, it is successfully exported to more than 70 countries all over the world and its popularity keeps growing.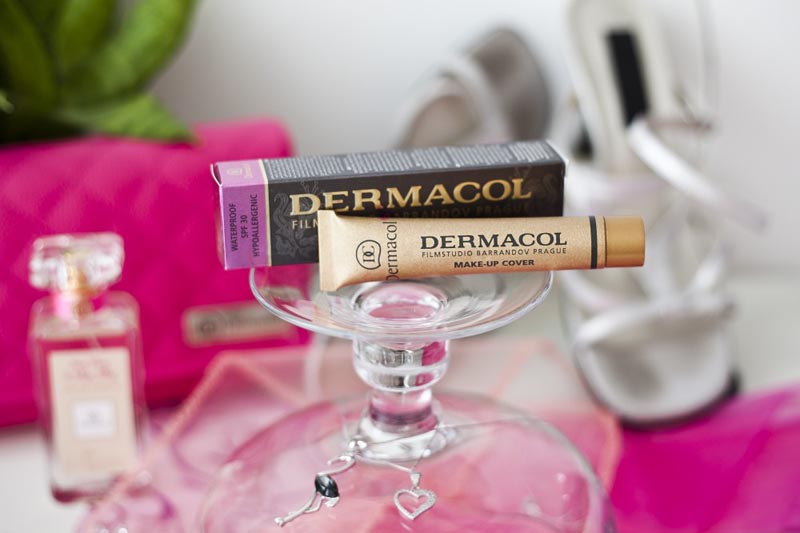 Source: Hančlová, Isabella. 2017. Olga Knoblochová – Lady Dermacol. Praha: BELTFILM.