2019-05-10 08:34:00
DERMACOL, a.s.
https://www.dermacolmake-upcover.com/images/blog/235-clanek.jpg
Dermacol - Redakce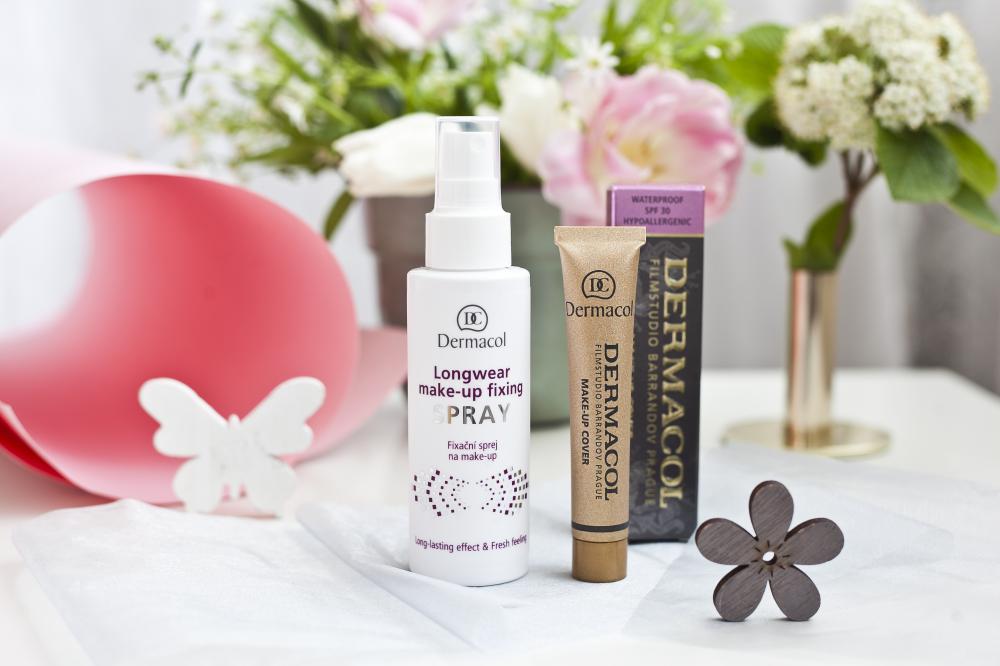 Would you like to have flawless, fresh-looking make-up all day long? In addition to traditional make-up tips, try what professional make-up artists use and add a make-up fixation spray to your cosmetics bag. You will appreciate it not just on hot summer days, but also throughout the year. What is it good for and how can you use it? Learn all about it in today's article.
There are several ways to prolong the duration of your make-up and improve its overall appearance. You already know the basic methods. The most important thing is to use a quality make-up base that will smoothen your skin, fill in small lines, wrinkles and pores and create a soft, velvety film on your skin. You can use the silicone Satin Make-up Base that is suitable under any foundation and for all skin types.
Thoroughly apply your foundation over your skin treated with a make-up base using a make-up sponge or a professional make-up brush. This will guarantee that your foundation is evenly spread without smudging and it will not cake in unattractive lines.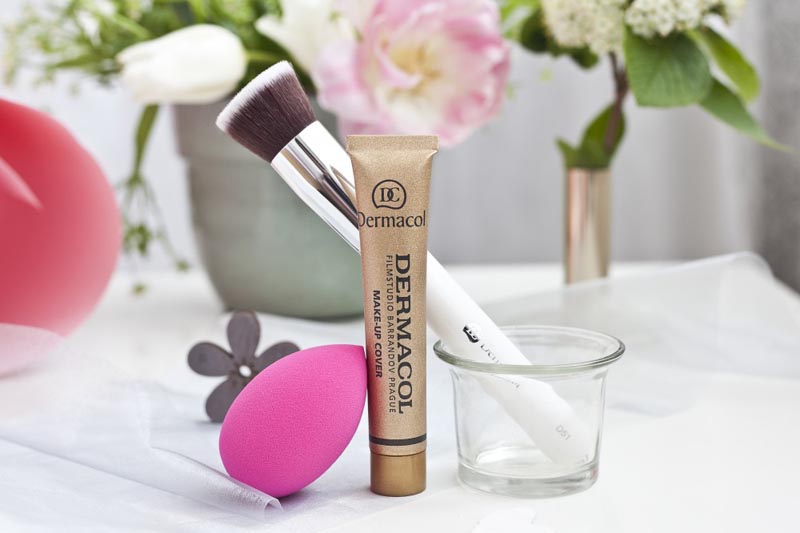 As the third step for perfectly mattified skin free of any excessive shine and to lock in your make-up, lightly brush the Invisible Fixing Powder over your face. Thanks to its ultra-light formula, it will gently fix your make-up, and make your skin appear velvety soft without changing the color of your foundation.
Try out the indispensable aid that professionals use, the Longwear Make-up Fixing Spray. Use the fixing spray as the last step to finish your make-up for a long-lasting, flawless appearance of your make-up. The fixing spray is a multifunctional aid that will not only perfectly lock your make-up in, but it will also extend its duration and fresh appearance throughout the day, while protecting it against harmful environmental effects.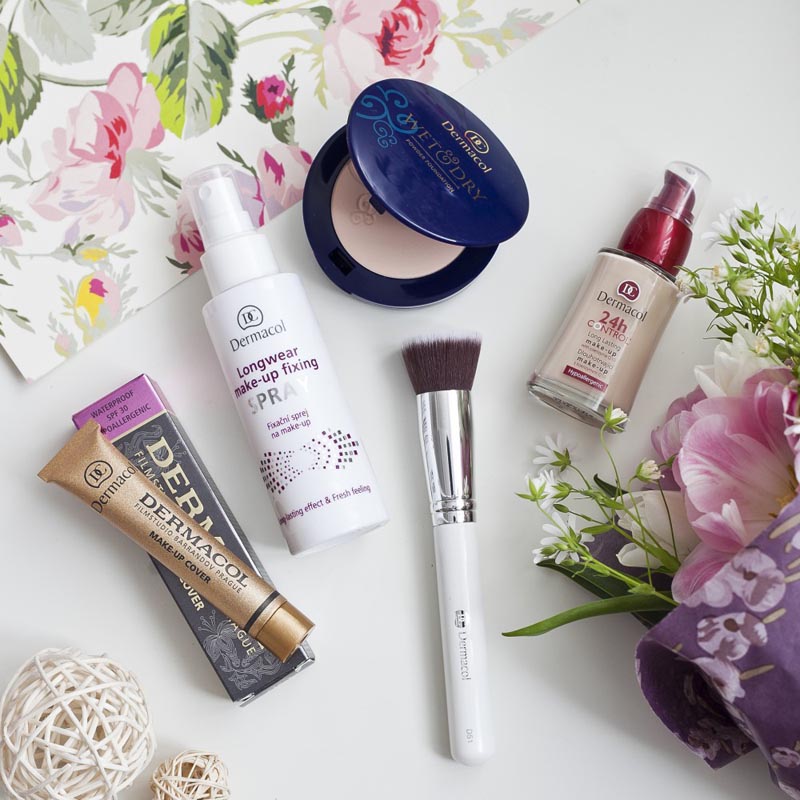 The Dermacol Fixing Spray also contains allantoin and vitamin B3 that help natural skin regeneration, improve its elasticity and protect it against free radicals. Aloe vera has soothing effects and with highly moisturizing properties, it refreshes and protects your skin against drying out. Panthenol helps skin regeneration, moisturizes it and has anti-inflammatory effects.
The fixing spray can be used not only to lock your foundation onto your skin, but also to fix your eye make-up and lipstick. If you use a spray to fix your eye make-up, it will make your eye shadow color more intense.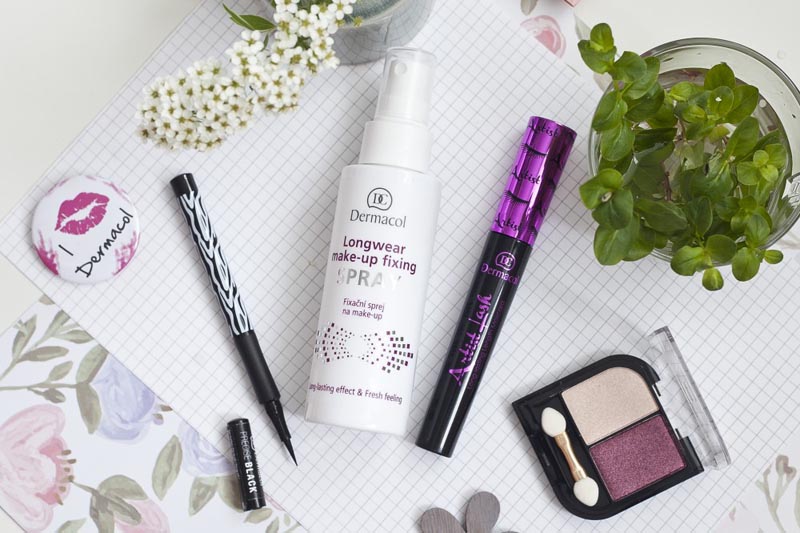 How can you properly apply it?
Shake the spray well before applying it.
Close your eyes and mouth and from a distance of 30 cm, spray it all over your face. Avoid any contact with the eyes.
Let it dry properly. To freshen your make-up, apply the spray as needed during the day.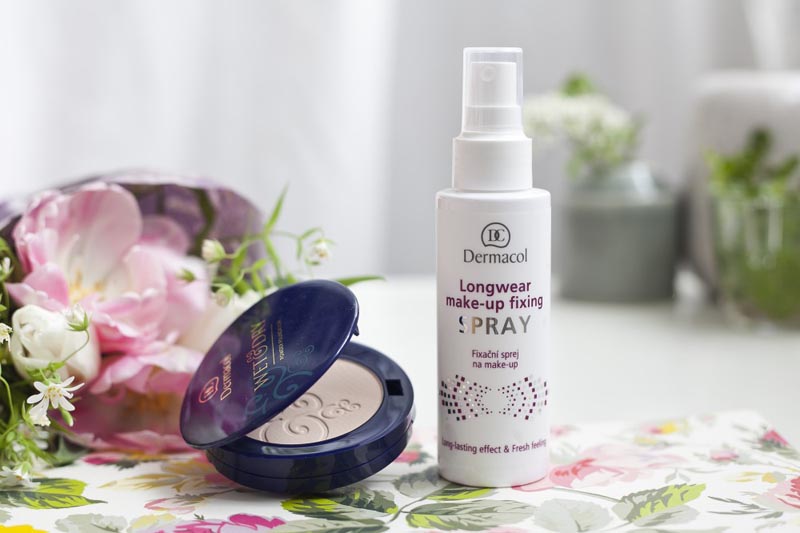 Enjoy perfect make-up and freshness that last all day long.