2019-05-20 09:12:00
DERMACOL, a.s.
https://www.dermacolmake-upcover.com/images/blog/247-clanek.jpg
Dermacol - Redakce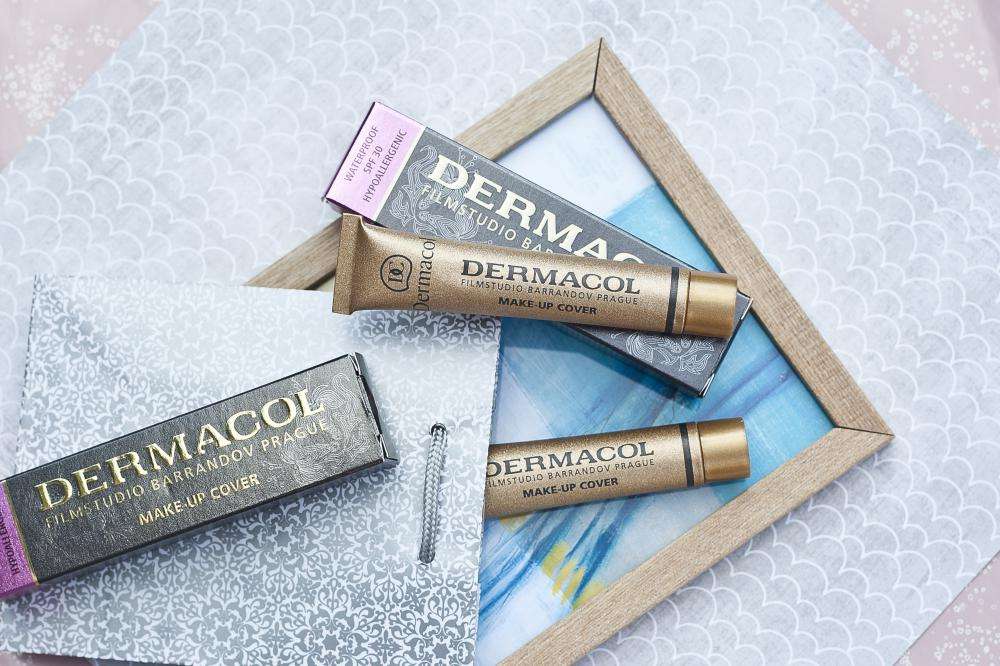 The most frequently asked question: "How to identify a Dermacol MAKE-UP original from a fake?" It is not always easy to recognize an original product at a first glance. What to do when shopping and how to identify an original? Read on for tips and suggestions on how to recognize a true original.
We receive similar questions from you on a daily basis from all parts of the world and we are happy for that. It means that you are interested in which products you apply onto your skin and you care about the quality of products you use. Unfortunately, on the other hand, it means that fake products are still available on different markets around the world.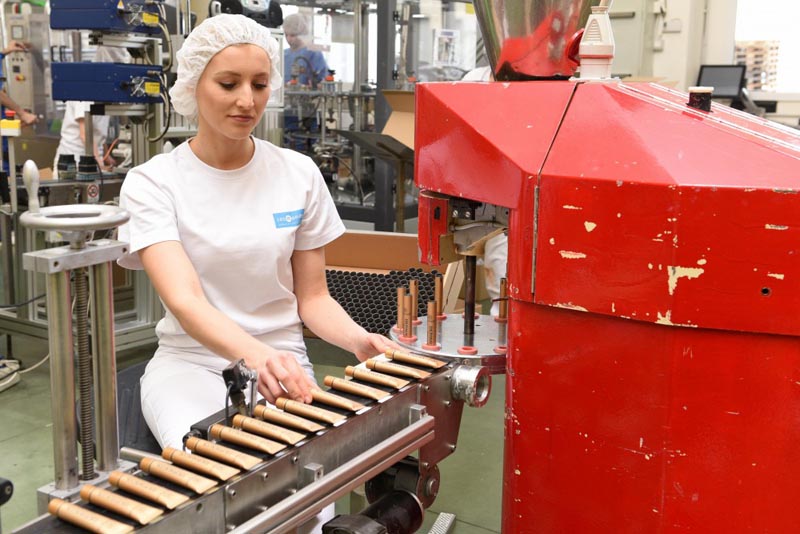 Do not be indifferent to whether you buy an original or a fake and first of all, think about your health. Experts from the National Institute of Public Health in Prague conducted a chemical analysis of several Dermacol MAKE-UP COVER fakes. Test results have proved that the fakes can be harmful to human health. Fakes contains a high amount of toxic ingredients and heavy metals that may be carcinogenic and have negative effects on reproduction, immunity, bone structure, kidneys and the CNS. Emulsion-based products such as foundations can penetrate into the body via the skin at a larger scale and if used repeatedly over a long period of time, the above adverse effects cannot be excluded, especially in a vulnerable and sensitive organism.
Only the original Dermacol MAKE-UP COVER will guarantee quality and health safety. Only the best quality and safe ingredients supplied by carefully selected and verified providers are used to produce the original Dermacol MAKE-UP COVER. The original Dermacol MAKE-UP COVER is a waterproof, long-lasting foundation which is, thanks to its hypoallergenic texture that is dermatologically and clinically tested, suitable for all skin types, including sensitive skin. Dermacol MAKE-UP COVER is paraben- and preservative-free and provides a medium sun protection (SPF 30). Thanks to its extreme-coverage and dense structure with a high pigment content (more than 50%), it covers all kinds of skin imperfections whether they are dark circles under your eyes, acne, scars, bruises, freckles, small veins, moles and pigment spots, port-wine stains and rosacea. An original Dermacol MAKE-UP COVER can even cover tattoos.
An original Dermacol MAKE-UP COVER is always sold in a golden aluminum tube with a special rough surface. An original is never sold in a different type of packaging, be it a tube, a plastic jar or a glass bottle or anything else. The unique formula of the original Dermacol MAKE-UP COVER is only compatible with aluminum tubes.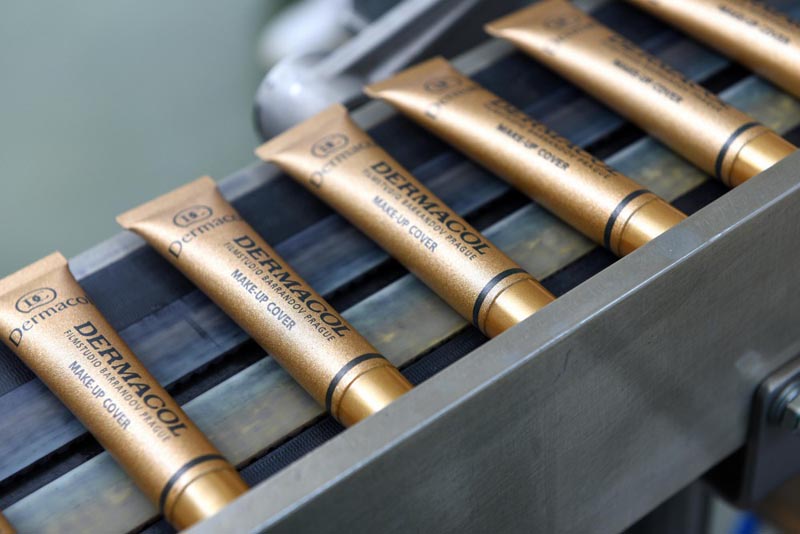 The tube is wrapped in a paper box with an instruction leaflet containing additional information about the product. The box is dark gray with a pink strip all around its upper part. The surface of the box is glittery and slightly rough thanks to a unique paint combining glossy and matter layers. The DERMACOL MAKE-UP COVER product name is placed on the front side of the box and the Dermacol logos on the top and bottom lids are heat-stamped as reliefs. The back side of the box is covered with Trustseal, a golden film sealed directly to the box. In an original product, it is not a sticker that can be easily removed.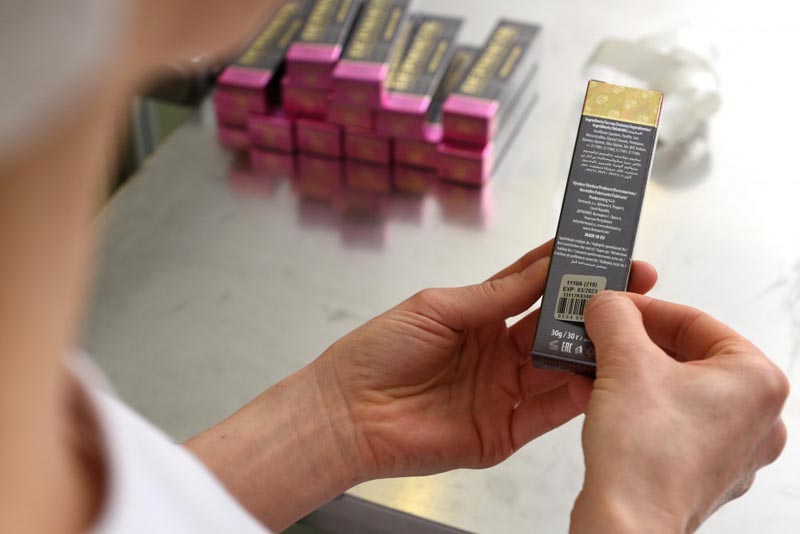 If you cannot tell the difference between an original and a fake because the packaging is well done, you can always tell by the texture. The original Dermacol MAKE-UP COVER does not contain any water so it never is a liquid foundation. The original is very dense and creamy. It does not run out of the tube. On the other hand, it has to be squeezed out. The original Dermacol MAKE-UP COVER also contains hydrophobic components that repel water and make it waterproof.
Unfortunately, it is quite common to see fake products of renowned brands on the market and the producer cannot entirely eliminate their distribution. The packaging and the overall exterior appearance of fake products are often very well done, many times impossible to be distinguished from the original, which makes it hard for a regular consumer. If you as a consumer cannot tell a difference in the product's user properties, such as a different shade compared to the original, a different smell, consistence and most importantly, coverage, then the best solution is to buy products only from verified sources, such as from official sellers and distributors guaranteed by the producer, if possible. The list of our official distributors can be found at https://www.dermacolmake-upcover.com/where-to-buy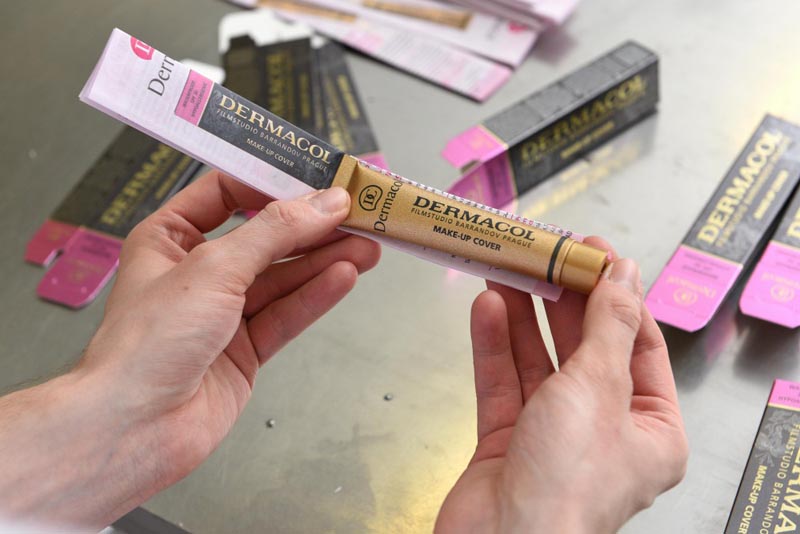 Follow our website www.make-upcover.com and become our fan on Facebook, Instagram, Twitter, Pinterest and Youtube to access regular information about what is going on not only with Dermacol MAKE-UP COVER, but also other Dermacol products.