2019-07-30 12:08:00
DERMACOL, a.s.
https://www.dermacolmake-upcover.com/images/blog/386-clanek.jpg
Dermacol - Redakce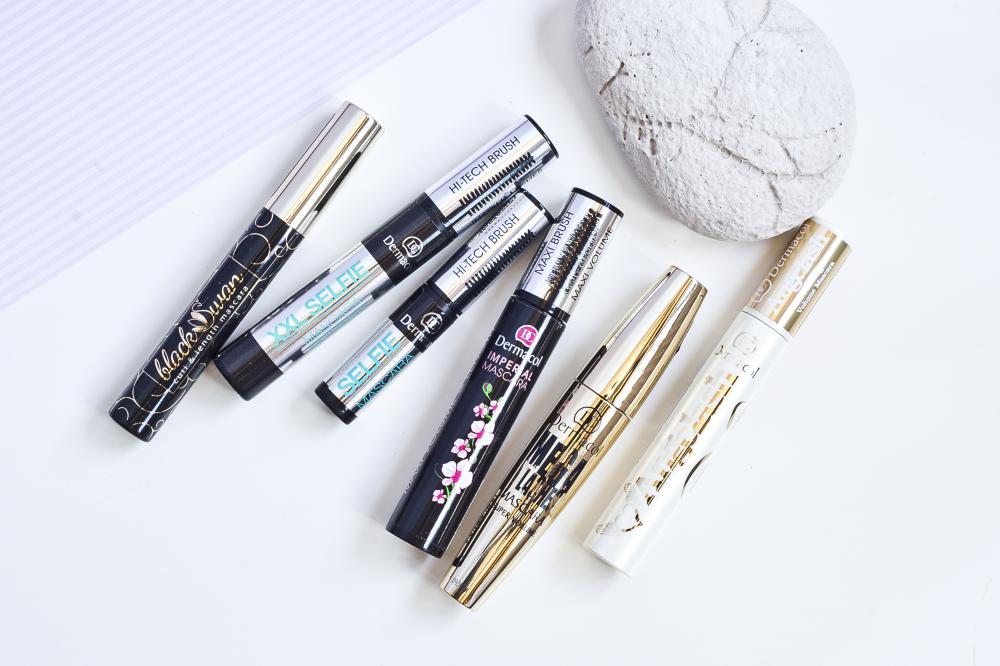 For every woman, mascara is part of the everyday make-up ritual. That's why it is one of the most popular cosmetics products. How can you choose the right one from among the myriad of products that are available on the market? And did you also know that you can combine mascaras and use two at the same time? Let's look together at tips from our make-up artists.
Which mascara to choose
Choosing the right mascara is very individual and mainly depends on the type of your eyelashes. It is important to know what you are expecting from your mascara. Whether you wish to lift and curl your eyelashes, lengthen them or add volume, or you are looking for a combination of all three. Be prepared to try several types of mascara before you choose the right one.
Also remember that over the summer, on vacation or in special situations such as sports activities, it is better to choose a waterproof mascara to achieve the best effect that will last. A waterproof mascara will survive humidity, high temperatures, sweat and water sports. With a waterproof mascara, you will prevent unwanted smudging and black stains around your eyes.
For special occasions or if you have a very light skin type and a black mascara would be too heavy for you, choose a colored mascara. Don't be afraid to spice up your summer make-up with a blue or different color mascara. Our popular Mega Lashes mascara collection includes a volumizing mascara in a beautiful intense blue color. Do you not feel like wearing all blue eyelashes? Then you can just highlight the tips. Blonde women with very pale skin can use the Mega Lashes Mascara Super Volume that comes in brown to create a more subtle look. The eyelashes will be highlighted, but not hard and heavy.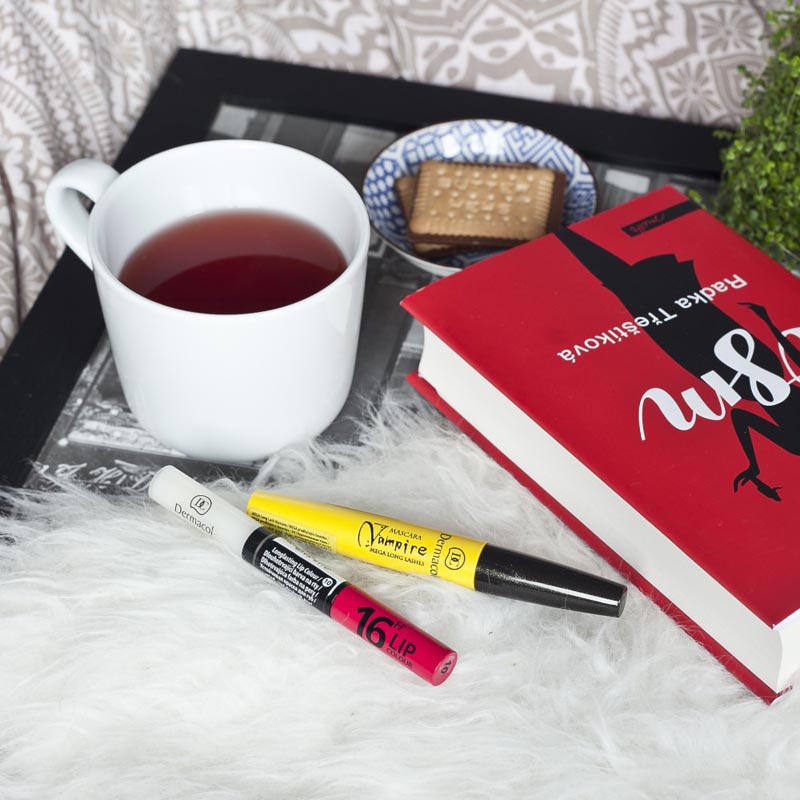 How to best apply a mascara
Hold the brush horizontally and apply the mascara from the roots all over the length of your eyelashes to the ends. When applying the mascara, gently move the brush as if you were drawing the letter Z. For a more distinct look, apply the mascara both on your upper and lower eyelashes.
For irresistible, long and beautifully full eyelashes that are perfectly combed, you can try to combine two different mascaras. Try out our make-up artist's tip and first apply the volumizing Devilash Mascara along the entire length of your eyelashes. Then use the lengthening Vampire Mascara and apply a thin layer to the ends of your eyelashes. Thanks to the flexible silicone brush with fine bristles, which is an absolutely unique feature of the Vampire Mascara, you will perfectly comb your eyelashes and separate one from another.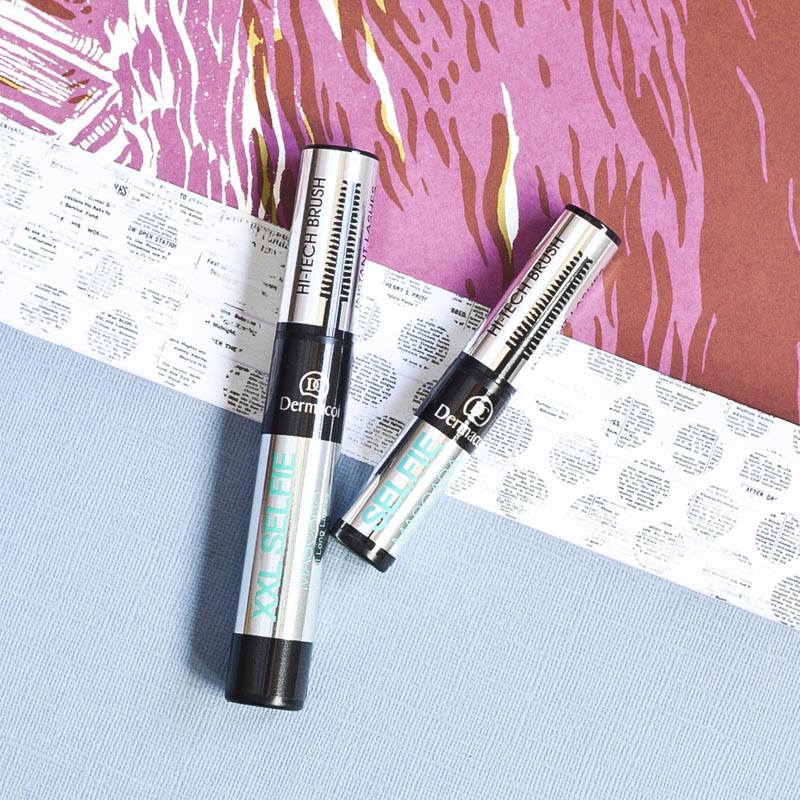 A tip for mascara with the effect of eyelash extensions
There are mascaras that can make your eyelashes longer while providing them with a charming amount of volume. One of them is our XXL Selfie Mascara. This beauty aid for great eyelashes was first introduced in a mini version. Thanks to its practical small packaging, you can also carry this mascara in your purse and have it with you all day long. Because of its popularity among women, we have launched it in new practical packaging. With a technologically advanced brush and a special texture, this lengthening mascara with natural waxes and rich black pigments immediately lengthens your eyelashes and provides them with the effects of extensions. Your eyelashes will not only seem long, but also thick and perfectly curled.