2019-06-12 19:18:00
DERMACOL, a.s.
https://www.dermacolmake-upcover.com/images/blog/295-clanek.jpg
Dermacol - Redakce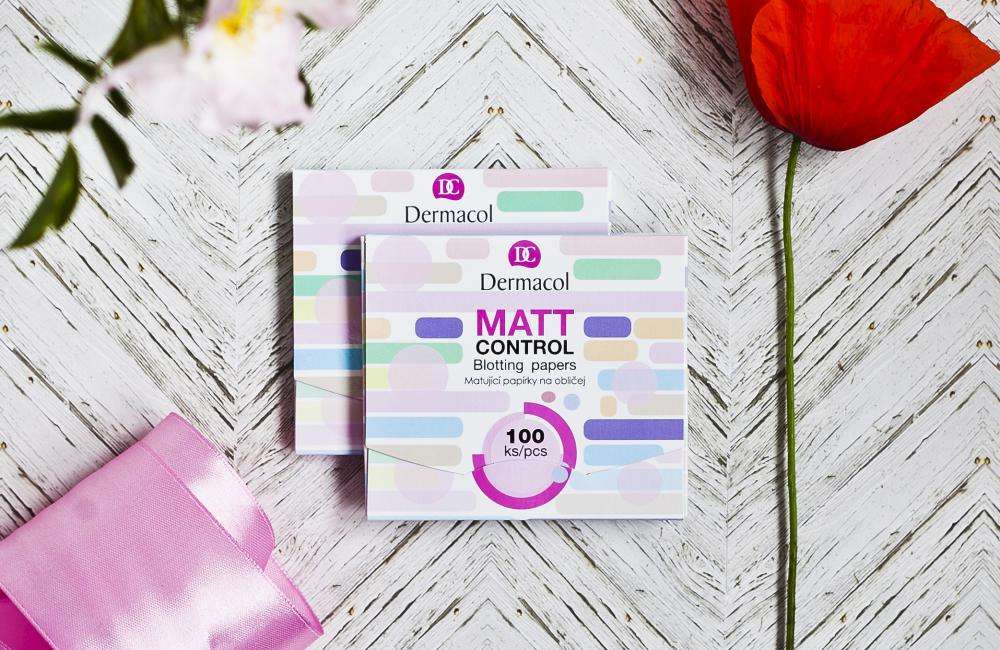 Do you also wonder how to keep your skin perfectly matte without excessive shininess while doing your everyday duties and with summer temperatures rising? We are bringing you a simple solution in practical packaging. Just carry the Matt Control blotting papers with you all day. End unwanted shininess and enjoy fresh, naturally mattified skin.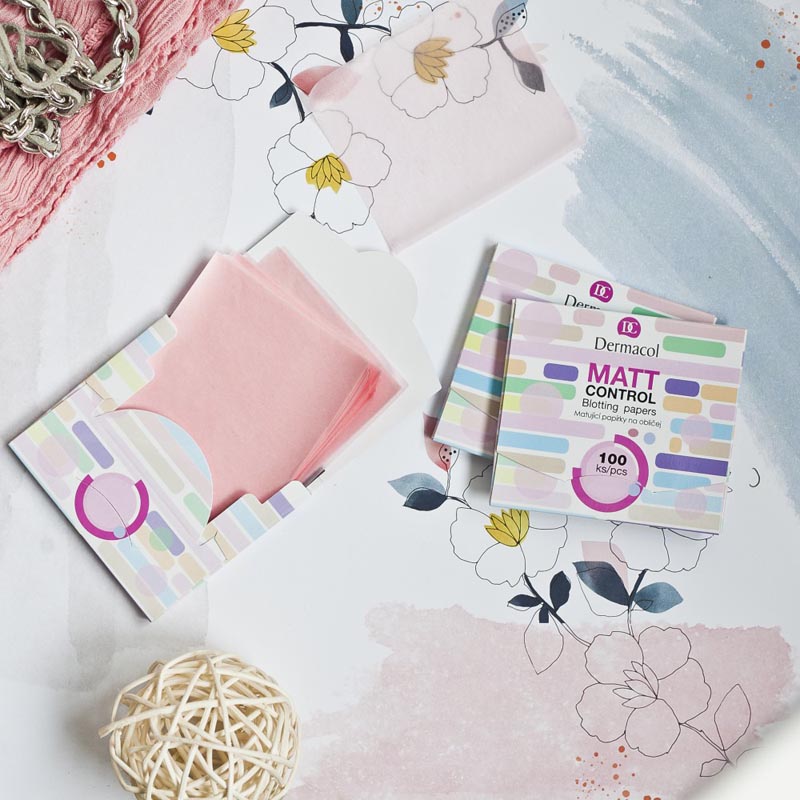 Nearly every woman has to deal with the issue of shiny skin, not only those with an oily or combination skin type. Especially in summer when temperatures rise when we naturally sweat more than usual, it becomes harder to keep your skin mattified without unwanted shiny maps. This problem is predominant in the T-zone, that means on your forehead, nose and chin. Frequent powdering during the day unnecessarily weighs on the skin, which may result in the clogging of your pores that tend to be enlarged and most visible in the T-zone. That is when blotting papers can help. How does this little wonder that you can have handy and use it any time during the day actually work?
The Matt Control Blotting Papers are one-time blotting tissues, made from a very soft and transparent paper. Thanks to the blotting material, they will perfectly absorb any excessive sebum that is formed on the surface of your skin and leave your skin velvety soft. Using a blotting paper is very simple. Place it over your skin on any part of your face that gets shinier and let all oily secretions be absorbed. The papers only absorb liquids and will not damage your make-up. Unlike powder, they do not create any extra layers that would weigh on your skin and your pores do not get clogged. Your skin can freely breathe and looks fresh and healthy. The Matt Control Blotting Papers are available in a practical sealable packaging which you can carry with you at all times and use any time during the day or after a night of partying. Their effects do not change even with higher temperatures and you can easily pack them with you when you go on summer vacation. Another benefit is that each small-size packaging contains 100 blotting papers.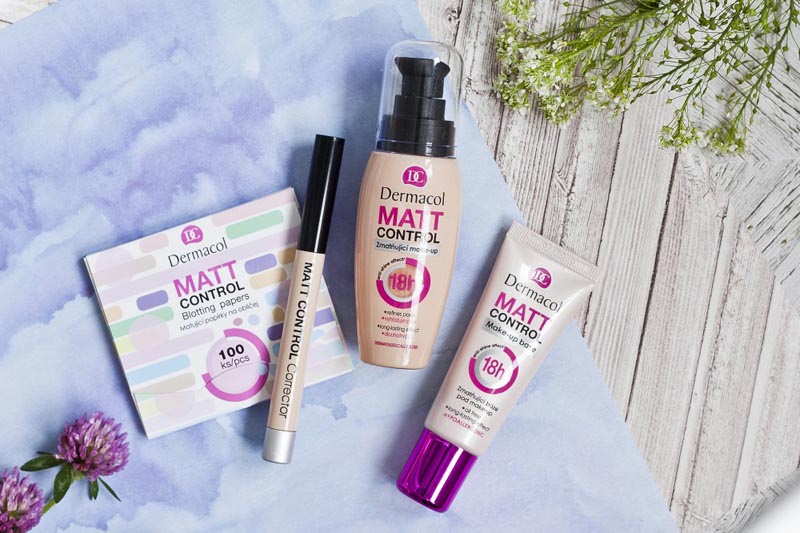 Your fight against shiny skin can also be supported by properly chosen cosmetics products with a mattifying effect. The most important thing is a quality make-up base. The long-lasting Matt Control Make-up Base with a light creamy texture will even out small skin imperfections, unify the skin's surface and mattify your skin. Follow that with Matt Control Make-up and its high-coverage formula that will perfectly unify your skin tone and cover any imperfections. It is available in a wide range of 8 shades. Even though it is a high-coverage foundation, its formula is very light and fine and does not create a feeling of a heavy mask over your face. Quite the contrary: your skin will seem fresh, natural and velvety soft to the touch.
Keep your skin's shininess under control.