2019-07-03 12:14:00
DERMACOL, a.s.
https://www.dermacolmake-upcover.com/images/blog/350-clanek.jpg
Dermacol - Redakce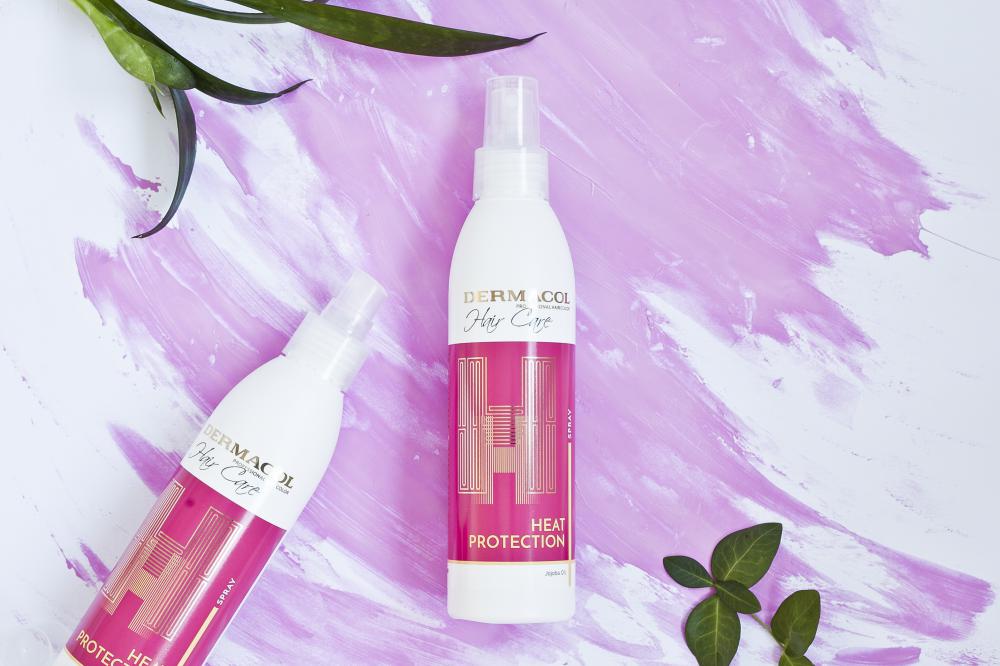 Healthy hair is beautiful. Frequent blow-drying, ironing or curling causes stress for your hair and makes it weak. If you want to have beautiful hair and often style with heat, you have to pay special attention to its protection and nourishment. We recommend using a heat protection hair spray that will protect your hair even against very high temperatures.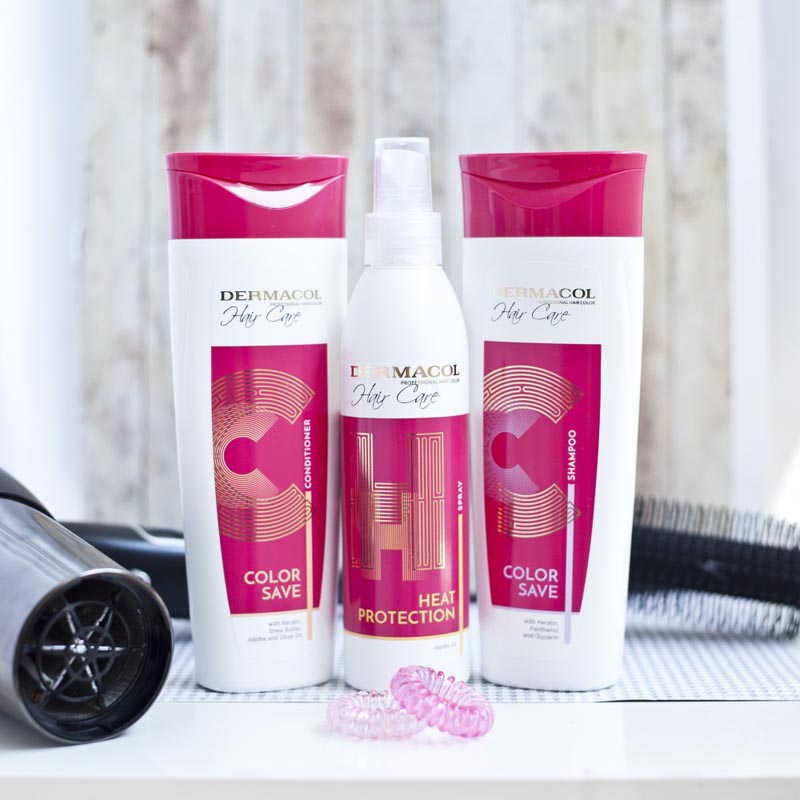 Just like for healthy and beautiful skin, you must take care of your hair regularly. We often forget about proper hair care, even though our hair is exposed to frequent washing, brushing, blow-drying and other styling techniques. A quality shampoo and conditioner chosen to match to your hair type are essential. If you color your hair, you should chose products specially developed for colored hair. These contain nourishing substances that regenerate and moisturize the hair shafts and protect them against drying out during coloring. Such products also contain active ingredients that help keep your hair color bright and protect it against prematurely fading. At least once a week, you should treat your hair with intense regenerative care in the form of a hair mask.
Even with all these steps, your hair may get damaged when you style it with heat. The high temperatures to which your hair is exposed during blow-drying, ironing and curling, disrupts the hair shafts, makes your hair thinner, dry, lose its shine and get split ends. The hair tends to break and is more difficult to work with when you style it. Because of this, it is important to use quality hair protection products, ideally before each time you style it with heat. Let your hair air-dry and then apply a protective product while the hair is still damp. Only then begin blow-drying it. The protective product can also be applied to dry hair before ironing or curling it.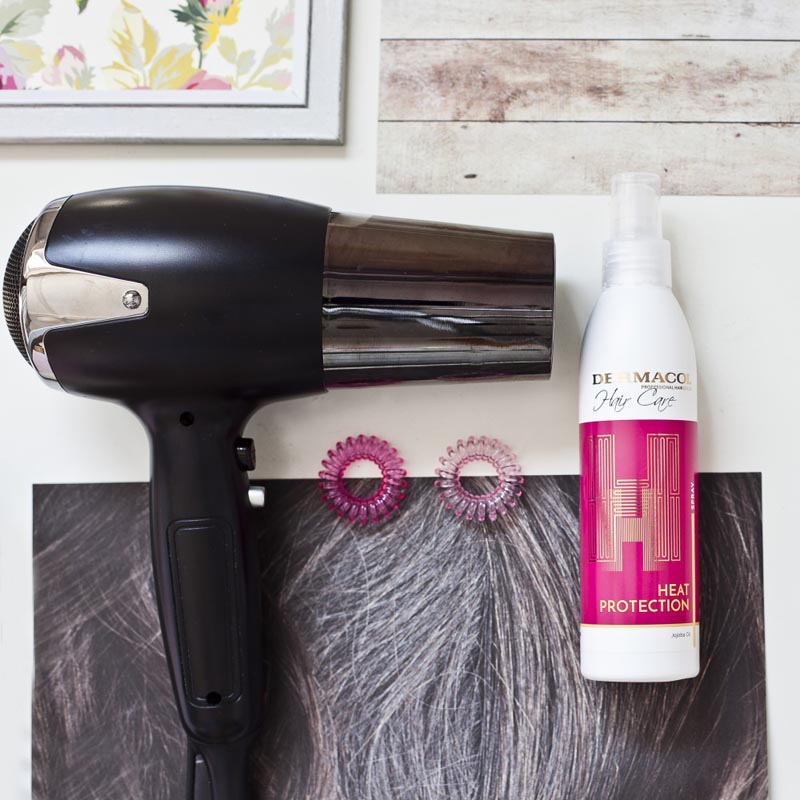 The Dermacol Heat Protection Spray is a leave-in spray, developed specially to protect your hair against temperatures up to 230°C. When applied, it creates a fine protective film on your hair and protects it against damage caused by heat. Thanks to a combination of active ingredients, it helps restore and smoothen the hair shaft, it makes it stronger and restores its lost shine, which makes final hair styling easier. The XiameterTM active ingredient protects the hair against heat, eliminates static hair and has conditioning effects that help prevent tangling when blow-drying hair. The FibeHanceTM bm ingredient strengthens the inner hair structure and restores its firmness and elasticity. Hemisqualan, a nature-based substance, makes the hair soft, protects its color and acts against frizziness. Thanks to jojoba oil, the hair is naturally nourished and stays shiny and soft to the touch.
The spray is suitable for all hair types. Its light formula does not add weight to even fine and damaged hair. With its spray applicator, it can be very easily and evenly applied all over the hair surface. It leaves your hair shiny, soft and, most importantly, protected.