2019-02-15 08:58:00
DERMACOL, a.s.
https://www.dermacolmake-upcover.com/images/blog/49-clanek.jpg
Dermacol - Redakce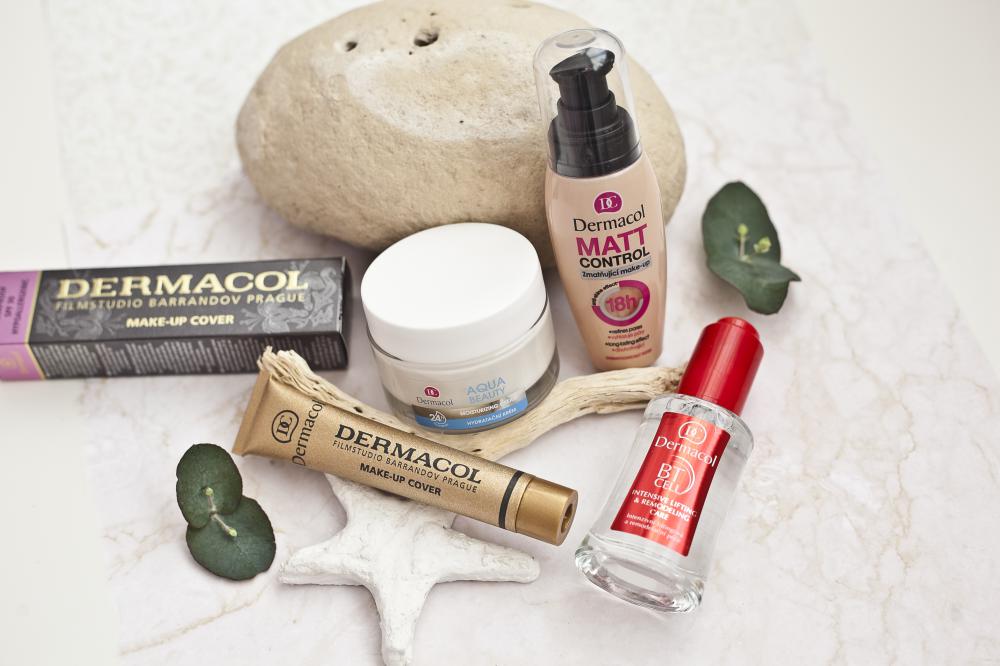 Do you have a favorite face cram and really enjoy its gel texture during the summer, but you don't want to give it up in winter when your skin is calling for something more nutritious? You don't have to give it up and you skin can still get what it needs. How can you do that and what does properly moisturized skin affect?
MOISTURIZING – Why is it so important for our skin?
Skin moisturizing and nourishment are key factors to fight against skin fatigue, the formation of the first fine lines and overall skin aging and the loss of elasticity. These signs are caused, among other things, by water loss in your skin. Today, it is also very important to protect your skin against harmful environmental effects such as smog, cigarette smoke, air-conditioning, UV radiation, and overexposure to the sun, but also stress, alcohol and other signs of an unhealthy life style. All of the above cause gradual skin dehydration which makes the skin grow older much faster and the skin looks tired. Water helps regenerate the skin, improve its elasticity and restore the cells and therefore, cosmetics products that prevent the skin from drying out and help maintain it in good condition should become part of your everyday routine.
A solution called AQUA BEAUTY
The Aqua Beauty Moisturizing Gel-Cream is a moisturizing "bomb" for your skin. This deeply moisturizing cream with a very fine and light-weight gel texture contains a mix of ingredients that restores the right amount of moisture to your skin. AquaxylTM and hyaluronic acid help maintain the optimal water content in your skin. The seaweed extract restores the skin's elasticity and firmness. Panthenol helps soothe it and eliminate any signs of irritation. The cucumber extract provides pleasant refreshment and cools your skin down, which you will especially appreciate during hot summer months. Olive and apricot oils protect your skin against free radicals and leave it velvety soft. Thanks to its light texture that does not weigh on your skin and does not clog the pores, the cream can be used for all skin types, even on combination and problematic skin. The cream is suitable for both men and women.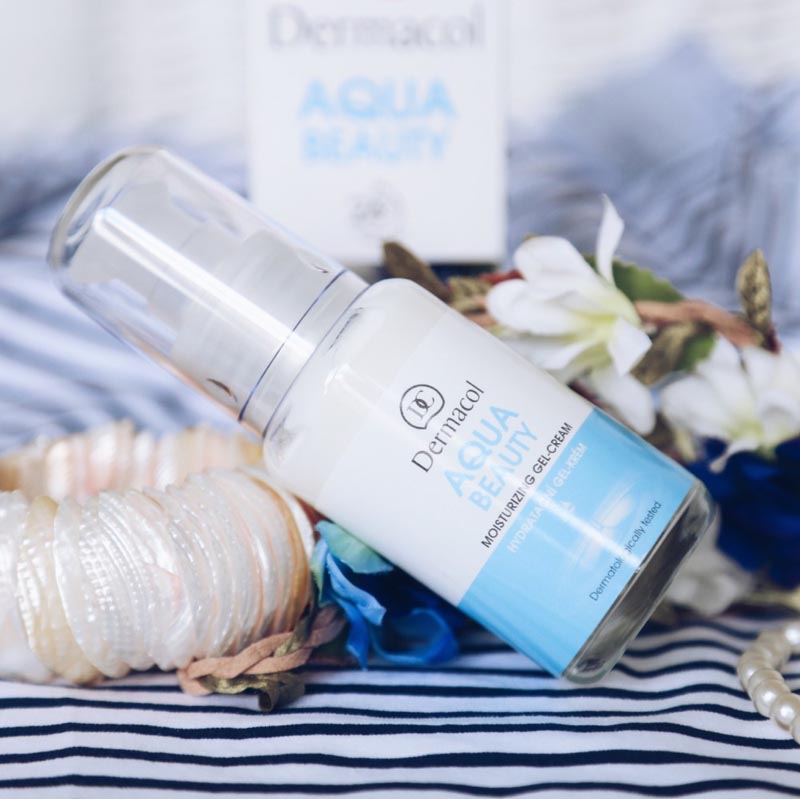 An interesting fact: This intensely moisturizing cream was developed by the Dermacol laboratories after a suggestion by our long-term distributor for Ukraine, where moisturizing products have been in high demand since the beginning of our collaboration. Thanks to its intensely moisturizing and especially very light and easy to absorb gel texture, this cream has become a bestseller among our creams all over the world. Its properties also make it very popular in countries with extreme weather conditions (high temperatures and excessive humidity), such as the Middle East and Asian countries, especially Vietnam.
This year, we have launched a thicker and even more nourishing version of the cream, the Aqua Beauty Moisturizing Cream with a creamy formula that contains AquaxylTM, hyaluronic acid, seaweed extracts and natural oils (olive, avocado and macadamia). Thanks to the effective combination of active ingredients, it intensely nourishes and moisturizes your skin, and provides it with required nutrients that your skin needs in colder weather, especially winter.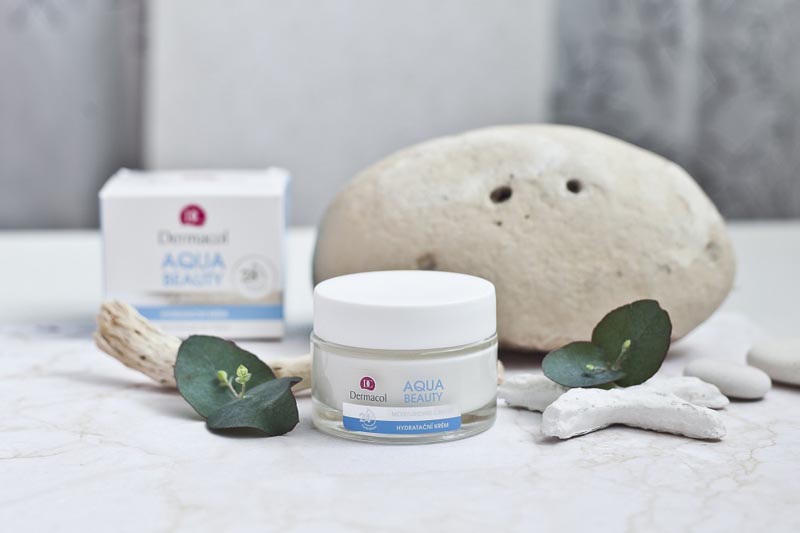 MOISTURIZING = the cornerstone of well-treated skin
Moisturized and nourished skin not only looks young and fresh, but is also more receptive to make-up application so that your final look seems more natural and healthier. Therefore, always follow these steps when applying your make-up:
First, thoroughly cleanse your skin and remove all impurities. Once your skin is clean, you can use a micellar lotion that can also be used for cleansing your entire face and removing make-up, including from your lips and eyes. Only thoroughly cleansed skin can absorb all the nourishing and moisturizing ingredients that are contained in your face cream or serum.
Apply a face cream onto cleansed skin. Completely massage it into your skin using circular motions similar to a facial massage. The better you massage the cream in and the more you promote blood micro-circulation, the more effective the active ingredients will be absorbed and the more lifted your skin will look. You can follow with a serum. A serum contains a higher concentration of active ingredients than a regular cream, which visibly increases the firmness and elasticity of your skin, restores its structure and intensely moisturizes it.
For the best make-up application, gently tap the foundation of your choice onto cleansed skin treated with a face cream. Spread the foundation thoroughly with your fingers, a sponge or a special cosmetics brush for make-up application.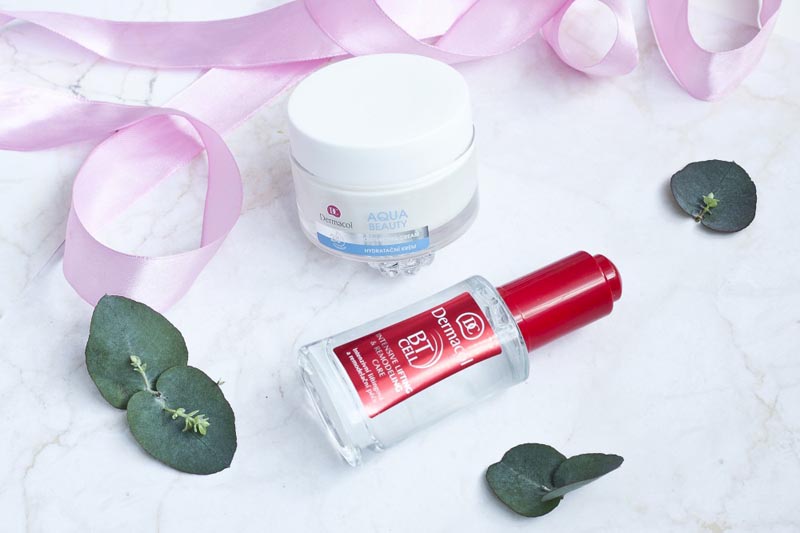 If you treat your skin well with moisturizing products, you do not have to be afraid of using high-coverage foundations. On the other hand, a high-coverage foundation can cause more damage than benefits on dry, dehydrated skin. The foundation will cake in visible lines and wrinkles on your skin, deposit in your pores and dry spots on your face and create patches. On the other hand, it will perfectly adhere to moisturized skin, blend in with its natural tone and cover any imperfections; the skin will look well-treated, natural and healthy.