2019-05-31 09:32:00
DERMACOL, a.s.
https://www.dermacolmake-upcover.com/images/blog/267-clanek.jpg
Dermacol - Redakce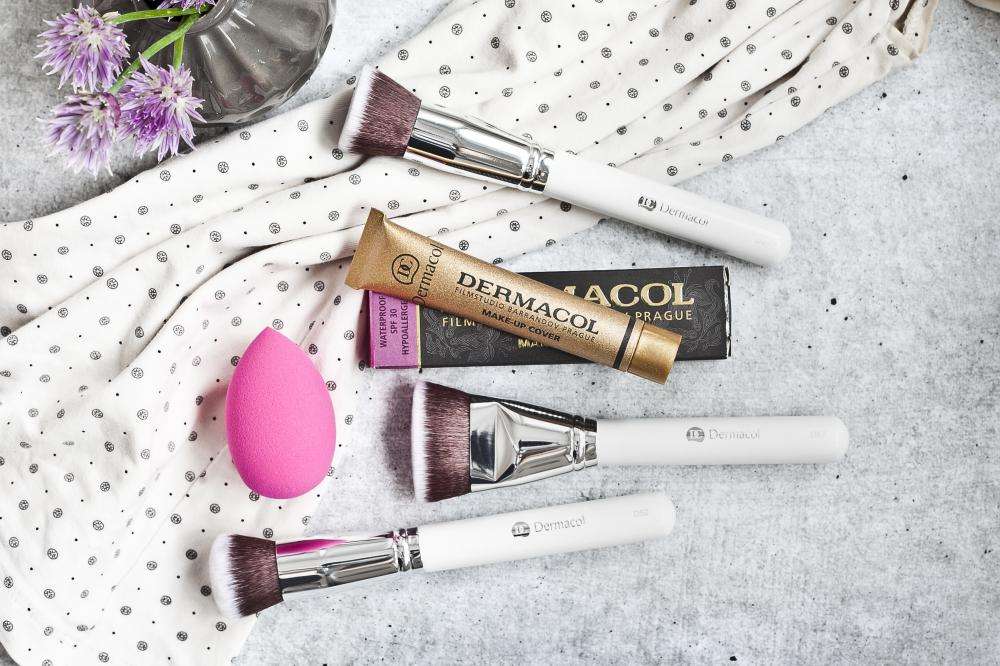 The use of make-up brushes and sponges to apply make-up is no longer reserved only for professional make-up artists. Today, quality cosmetics accessories are also available to regular users and with "beauty content" online, especially on social media, it is no problem to find a step-by-step manual that shows correct make-up application. Read our today's tip on how to properly apply foundation with a make-up brush or a sponge.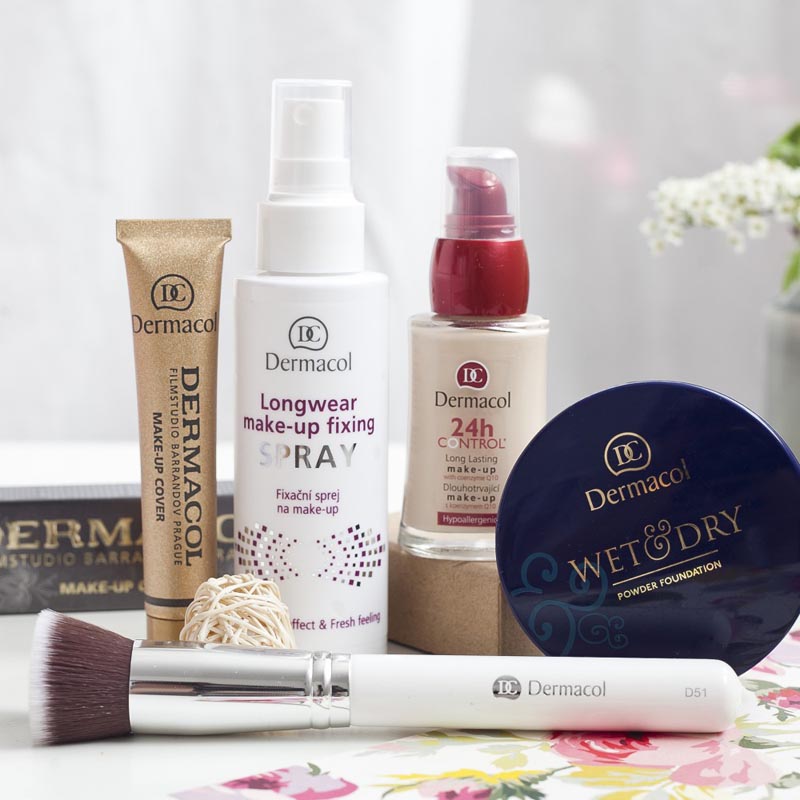 The most important thing is to apply foundation onto perfectly cleansed and moisturized skin. This method will help to hide any defects and prevent the formation of spots and scales. The foundation will adhere better to your skin and last longer. A foundation can be applied directly with a brush, a make-up sponge or with your fingertips. If you wish to thoroughly blend the foundation into your skin, you need to use a brush or a sponge.
Before the first use, make sure the brush is wet, so it does not absorb too much of the product. Apply some foundation onto the top of your hand, gently dip a brush into it and apply it onto your face in several locations. When spreading the foundation, always work from the center of your face to the sides. Start on the forehead and proceed to your hairline. Continue down over your cheeks to the jawline. Finish on your chin, nose and around your eyes. Apply the foundation thoroughly across the edge of your face to avoid visible color transitions. Do not forget to blend the foundation away on your neck.
Apply your foundation with long strokes or with gentle slightly circular motions so that you tap it in rather than spread the foundation. In this way, the foundation will be better absorbed by your skin and the overall look will be more natural. The more carefully you apply the foundation, the longer it will last throughout the day.
Always use only a brush designated for the application of a foundation. This depends on you whether you prefer a flat brush or a round brush. To apply the foundation around your eyes and eyebrows or to apply a concealer, we recommend using a special brush with short bristles designated for the application of a direct concealer.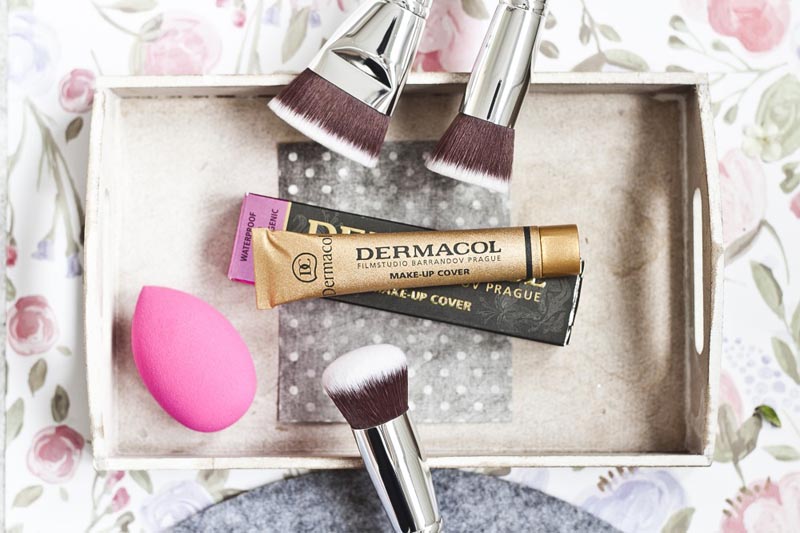 To apply a high-coverage thicker foundation, such as our Dermacol MAKE-UP COVER, we recommend using a make-up sponge to thoroughly incorporate it. With a sponge and gentle tapping rather than applying the foundation using long strokes, you can flawlessly incorporate even a high-coverage foundation into your skin so that the result looks natural and not like a "mask" over your face. You will prevent the formation of uneven foundation layers and unattractive smudges on your skin.
How to care for make-up accessories:
Never forget to regularly clean your make-up brushes. We recommend regularly washing the bristles in a gentle shampoo under lukewarm running water. Wash the bristles in the direction of their grain, never against the grain. Then let them air dry. To prevent losing bristles, never soak the wooden or metal parts of the brush in water. Clean your sponge in a similar way using a gentle shampoo under lukewarm running water. Thoroughly squeeze the sponge and then let it air dry. Change your sponge after 2 to 3 months of use.
Check out our complete range of make-up accessories here: https://www.dermacol.com/make-up/cosmetic-accessories/