2019-02-21 11:20:00
DERMACOL, a.s.
https://www.dermacolmake-upcover.com/images/blog/66-clanek.jpg
Dermacol - Redakce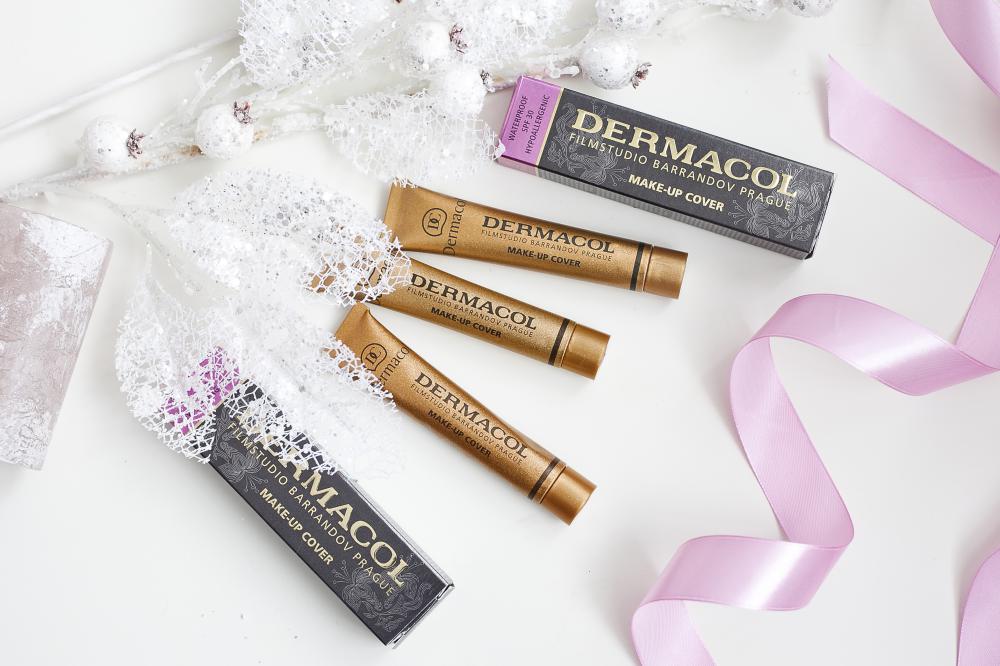 It covers both any skin imperfections and serious skin defects. It protects your skin against the sun's harmful rays, and because it is water-resistant, it will survive even in extreme weather conditions. It provides your skin with a velvety soft and matte finish that will last all day long. What are we talking about? Naturally, Dermacol MAKE-UP COVER.
When young girls in the Czech Republic or Slovakia ask their moms, or even their grandmothers which foundation they used to use when they wanted to have really great looking skin, they unanimously answer: the one from Dermacol. And they mean nothing other than the legendary Dermacol MAKE-UP COVER, a foundation that has made the Dermacol brand famous all over the world. The uniqueness of this high-coverage, hypoallergenic and water-resistant foundation has made Dermacol synonymous with make-up in general.
This original product was developed more than 50 years ago in the Barrandov film studio labs in Prague when make-up experts and dermatologists from the Medical Cosmetics Institute put their heads together. At that time, the Dermacol MAKE-UP COVER was offered in 10 shades to serve as many women as possible. Today, the foundation is sold in 19 shades and the Dermacol laboratories are continually developing new ones as the product is in high demand in different countries all over the world. This is one of the reasons why as a "New Year's present", Dermacol launched 3 new shades that are very specific: they are our first dark shades, developed specially for women with darker complexions. We wanted to introduce dark shades suitable for different types of dark skin and now you can choose from among golden caramel shade, a beautiful chocolate brown and a shade with a warm, rich brown color with just a hint of orange.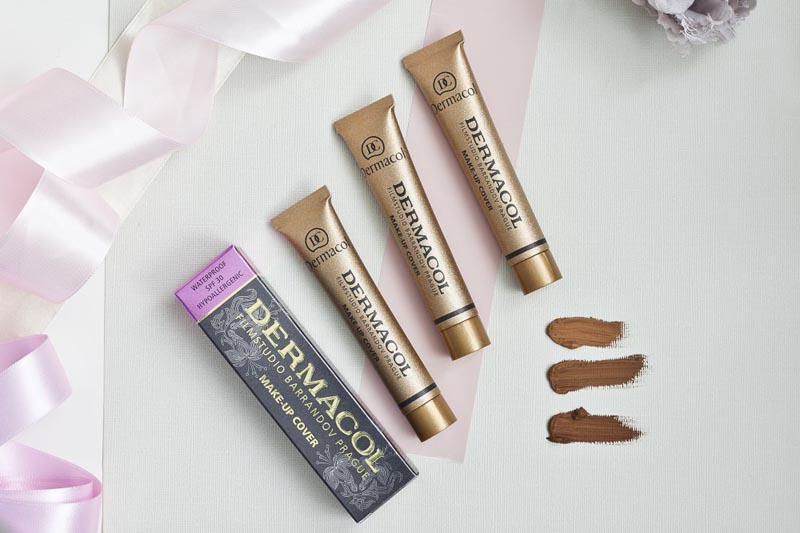 How can you best decide on the right shade from among the 19 that are available so that it best blends in with your skin tone? To choose the right shade of MAKE-UP COVER, simply use our Match the Shade tool. Because the texture of the foundation, whose formula has not changed since 1966, making the Dermacol MAKE-UP COVER a unique product on the market, is one-of-a-kind, the path to introducing new shades was not easy. The thick, creamy texture contains more than 50% colored pigments. Thanks to tis, the foundation provides extreme coverage for all kinds of skin defects. The dark shades of our extreme-coverage, water-resistant and hypoallergenic foundation, which also protects against the sun's harmful rays with SPF, 30 are backed up by 2 years of development in the Dermacol laboratories. The result is that the legend among foundations is now available in a brand new range of colors.
To achieve a flawless appearance of your skin that will last all day long, we recommend combining MAKE-UP COVER with the Satin Make-up Base and the Invisible Fixing Powder. First, apply a base onto cleansed skin treated with a day cream. The base will even the skin's surface, fill in fine lines, wrinkles and pores, and prepare the skin for make-up. Once you have thoroughly incorporated the foundation into your skin, lock your make-up in with a light transparent fixing powder that will not leave any visible powder film and, more importantly, will not change the color of your foundation.
Just 3 steps and your skin will be perfect.